Global presence
Molymet is a Chilean company with international outreach. Our subsidiaries and offices located in The Americas, Europe and Asia allow us to efficiently support our customers and supply 35% of the global demand for molybdenum.
Molibdenos y Metales S.A. (Molymet) is a Chilean corporation with over 75 years in the molybdenum and rhenium industry. Molymet's business is the treatment and processing of molybdenum concentrate to produce molybdenum and rhenium products for commercial use.
Molymet has a program that ensures companies and individuals trying to develop and market products that contain or may contain rhenium, receive appropriate support from our experts.
Products and services
In Molymet, we have developed a wide variety of molybdenum and rhenium solutions applicable to the steel, chemical and metallic industries. In this section you will find detailed information about our products, services and all kinds of innovative solutions to meet your needs.
Sustainability
Molymet's history and future are built on the capacity to consider everything we carry out from a sustainable perspective committed to environmental care. Find out more about this commitment and our environmental achievements.
Mission
Molymet works to strengthen its leading worldwide position in the molybdenum and rhenium market through a flexible and efficient processing capacity, the continuous process of optimization and innovation, as well as the search for new business opportunities in strategic metals.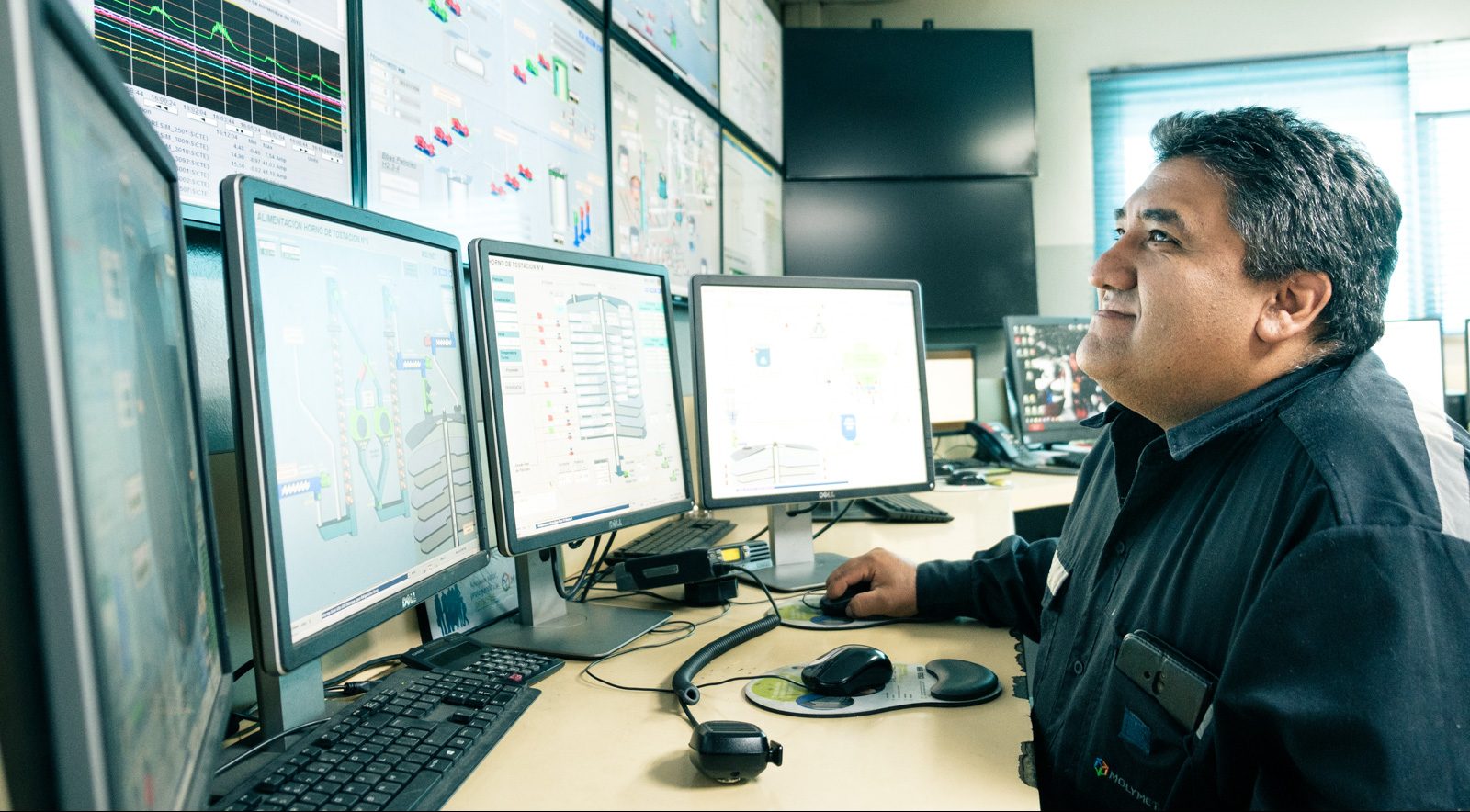 Molybdenum: a key element for the industry and a core metal for life
Molybdenum is a natural element used to develop a wide variety of products applicable to the transport, construction, energy, agriculture and healthcare industries. This chemical element is also found, in small amounts, in plants, animals and even in the human body, which means that there is no life without it.
Molybdenum properties
Molybdenum has one of the highest melting points (2,623 °C) and one of the lowest coefficients of thermal expansion (dilation): 5.04 x 10-6 (1/K).
Another noteworthy feature is its great resistance to corrosion, molybdenum maintains its structure stable both at room temperature and at temperatures reaching 400 °C. Besides, it also maintains its properties in non-oxidative conditions, resists non-oxidative mineral acids and is relatively inert to environments containing hydrogen sulfide. Molybdenum is also resistant to iodine, bromide and chloride vapor; and to liquid metals like bismuth, lithium, potassium and sodium. This resistance to corrosion may even be increased when molybdenum is in alloys with tungsten and chrome.
Where is molybdenum used?
There are two types of uses for molybdenum: primary and end. Within primary uses, molybdenum is employed in the manufacture of chemical and steel products -structural and stainless steel- as well as pure molybdenum elements. Molybdenum end uses include finished products containing different percentages of molybdenum, which products are then used to manufacture elements for the oil, chemical, automotive, and aeronautic industries, among others.