Murdotec plastics


Technical plastics for machine construction


Murdotec plastics develops and produces thermoplastics at the most demanding of quality levels.


Highest demands in production and consulting
Everything at Murdotec revolves around polyethylenes. These are subdivided into groups with defined minimum requirements for better distinction and have been named HD-PE, HMW-PE and UHMW-PE.
As a manufacturer based in Germany, we are able to guarantee that our semi-finished products are of the highest quality – thanks to the targeted choice of selected raw materials as well as continuous monitoring during production and the composition of recipes.
We advise our customers in choosing the semi-finished products that offer the desired properties that will suit their needs. But our work does not end with the shipping of the ordered goods. We will work with you on request to develop individual solutions and advise you on the best way to use our semi-finished products.
Top-quality PE
Murdotec only uses HMW-PE- and UHMW-PE-group polyethylene. The quality of a UHMW-PE as per ISO 15527 is largely guaranteed by the basic material and processing parameters. Murdotec significantly improves this quality by using sophisticated recipes from its own laboratory to considerably enhance the plastics' properties. In addition, EC regulations define application limits by requiring certification as per Regulations (EC) No. 1935/2004 and 10/2011 for plastics that come into contact with foods that have not yet been packaged, for example.
We rely on such innovative production technologies as the latest computer-controlled and monitored press lines and environmentally-safe raw-material handling.
The result is an extensive product range consisting of sheets, pre-cut parts, and rods. Whatever the sector – machine construction, conveyor technology, lining and bulk material handling or the paper, food, or forestry industries – we've got the right type of plastic for you!




Suitable plastics for every sector and application


5 reasons for UHMW-PE and HMW-PE from Murdotec
Our technical UHMW-PE materials Murdotec® 1000, and Murdotec® 2000, our technical HMW-PE material Murdotec® 500, and our plastics in the LM family – which are approved for use in the food industry – are even better than semi-finished products as per ISO 15527. Why?
We only use carefully selected raw materials from renowned suppliers.
The particle size, particle size distribution, and molecular weight are constantly monitored by our incoming material inspection team.
Our computer-controlled press lines guarantee optimum heating, pressing, and cooling down phases.
Through exact compliance with the processing parameters, we ensure a constant production of semi-finished products with a very low level of internal stress.
Fully-automated mixing lines allow us to supply precisely reproducible material types with clearly defined characteristics.


Our products – customised for you
Find the right sheets, rods, and pre-cut parts with our selection assistants


MURDOTEC® Sheets
Find the needed PE plastic sheets with all necessary information and view the current stock level in your customer area.
https://www.murdotec.de/en/product-range/sheets.html
MURDOTEC® Rods
Find the needed PE plastic rods with all necessary information and view the current stock level in your customer area.
https://www.murdotec.de/en/product-range/rods.html
CUSTOMISE PRE-CUT PARTSMURDOTEC® Pre-cut parts
PE plastics in high quality, quickly available for your use.
https://www.murdotec.de/en/product-range/pre-cut-parts.html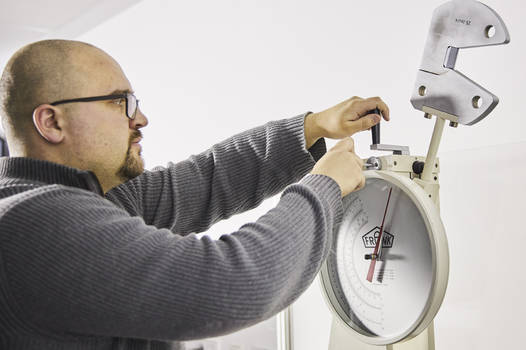 Murdotec® plastics in figures


Here's what you need to know about our company:


Established in: 2001
Managing Directors: Detlev Höhner, Andreas Balla, Felix Tilse
Headquarters: Dortmund (North Rhine-Westphalia), Germany
Workforce: 50
Turnover: approx. € 15 million
Products / processes: Development, production and sale of thermoplastics (UHMW-PE/PE 1000 and HMW-PE/PE 500), pressed semi-finished products, technical construction plastics
Sectors: Machine construction and plant engineering, construction industry, automotive industry, medical engineering, aerospace industry, oil production, electrical engineering and many other fields of industry.
Production location: Dortmund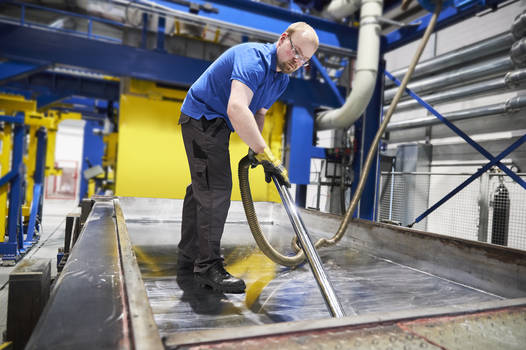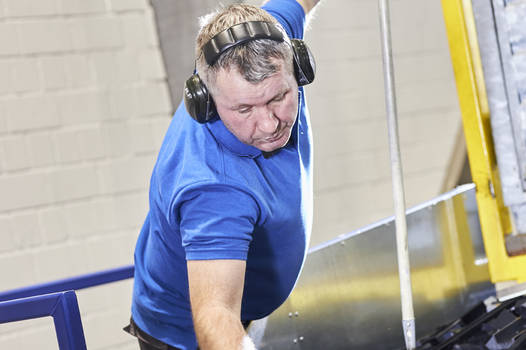 MURDOTEC® KUNSTSTOFFE
Premium PE plastics
Industrial PE for top quality requirements
Premium plastics by Murdotec® offer more than a standardised UHMW-PE. They are characterised by their extremely good resistance to chemicals, really high impact strength, and low weight. Are you looking for a versatile technical plastic? We can offer the right solution.
Murdotec® 1000 coloured
Ultra-high molecular polyethylene (UHMW-PE) as per ISO 15527, sheet group 1.2
Murdotec® 1000 coloured, our UHMW-PE, is ideally suited for use where good wear and abrasion resistance along with excellent slide properties are required. This material also has excellent machining properties.
With a molecular weight of around 5 million g/mol, this plastic always meets top quality requirements and is also approved by the EU and FDA.
This material is quickly available in lots of RAL colours.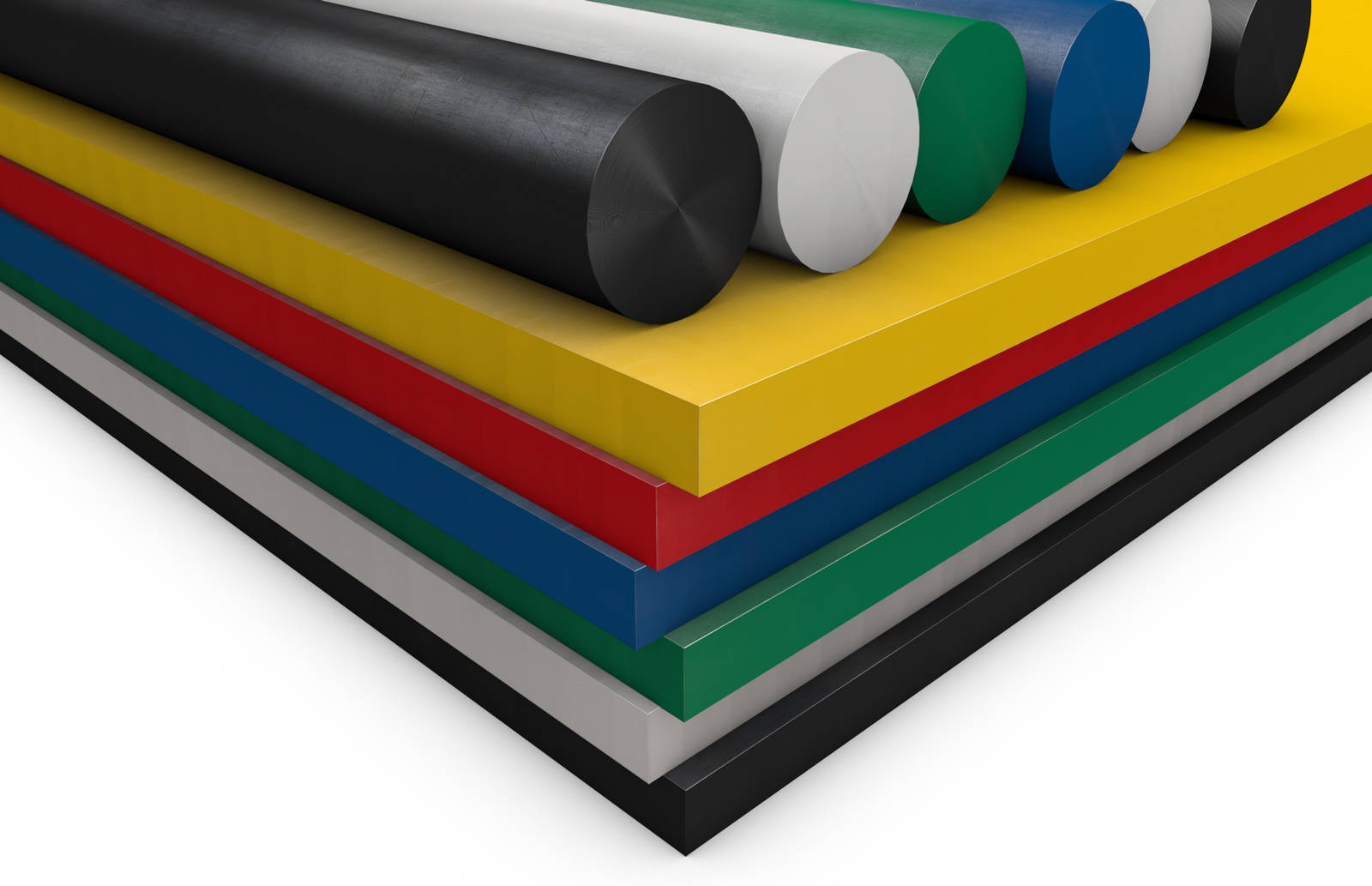 Murdotec® 500 natural
High molecular polyethylene (HMW-PE) as per ISO 15527, sheet group 2.1
Murdotec® 500 natural, our HMW-PE, is particularly suited for use in the food sector. This material has a molecular weight of around 500,000 g/mol and is characterised by extremely good cut resistance at the same time as having good slide properties. This plastic also has high wear resistance.
Manufactured using state-of-the-art presses, this material ensures top quality, and is approved by the EU and FDA.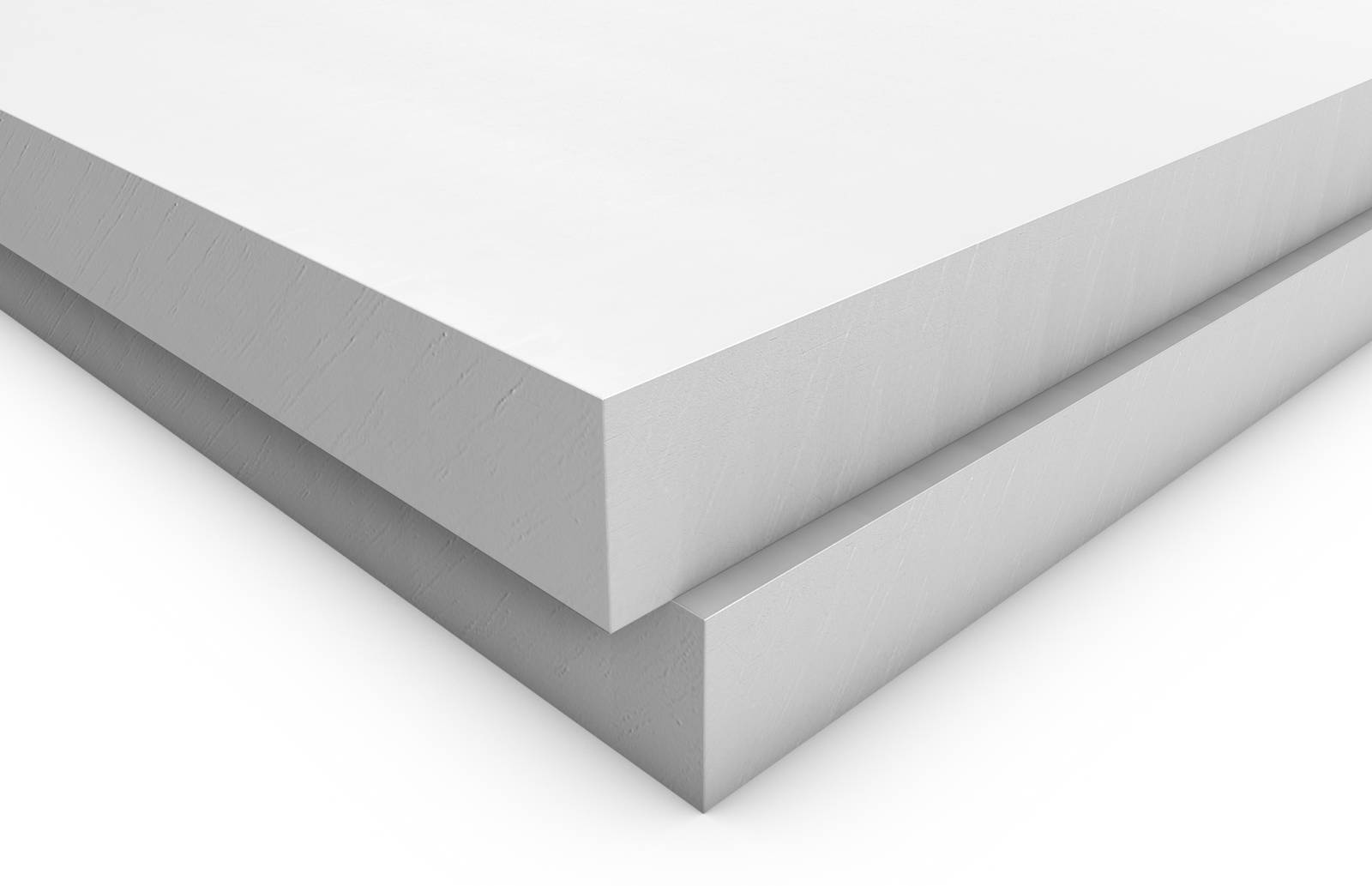 Murdotec® 2000 black AST
Ultra-high molecular polyethylene (UHMW-PE) as per ISO 15527, sheet group 1.1
Murdotec® 2000 black AST, our UHMW-PE with antistatic properties, is the right plastic if you need particularly good wear resistance. In environments where the material is exposed to extremely high stresses and antistatic properties are required, Murdotec® 2000 Black AST is the ideal choice.
Thanks to its molecular weight of 9 million g/mol, it has an even higher abrasion resistance than Murdotec® 1000.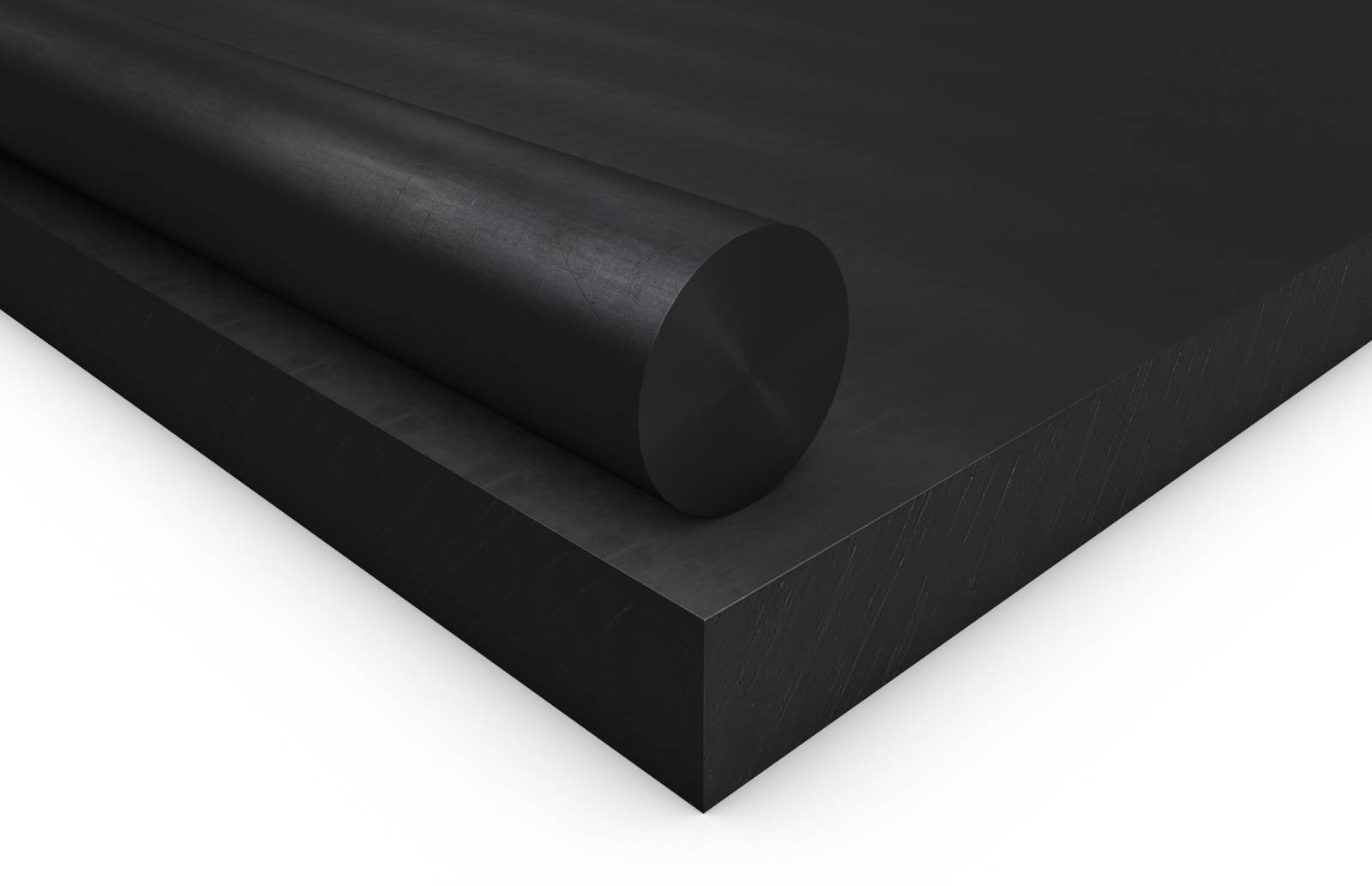 Downloads
Brochure
Technical data
Murdotec® premium plastics
Murdotec® special plastics
Murdotec® regenerated plastics
Dialen®
Product handling information