Industrial operations that involve production lines require materials with a unique set of properties to maintain a continuously functioning process. The beverage industry is no stranger to such operations, as it demands special materials for its filling lines with particular properties like wear resistance, anti-adhesion, and shock absorption. Here, we present an exceptional, ultra-high-molecular-weight polyethylene (UHMWPE) material, called Murdotec® 1000 black AST, as a material of choice for such applications. We especially highlight how one winery has adopted this technical thermoplastic into all its filling lines.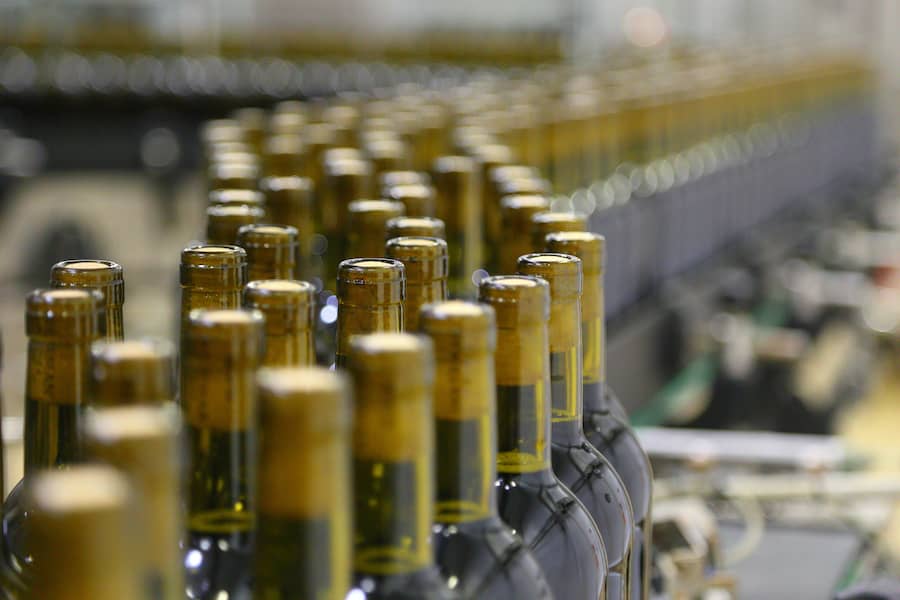 Ideal material for beverage conveyor systems
In Zell, Germany, a large winery that exports beverages to over 35 countries has landed the opportunity to use an ideal material for its format sets on the production line as part of an important maintenance project. Supplied by a thousand winegrowers, this winery required complex-shaped format sets that allowed for different bottle shapes and faster delivery.
As part of the process, the winery began taking into consideration the different factors that can influence their material selection. Their communication with Murdotec Kunststoffe made their decision making much easier with Murdotec's engineering assistance and valuable advice.
Murdotec Kunststoffe is a supplier of technical thermoplastics, particularly UHMWPE. They manufacture a huge variety of complete format sets specifically made for the food, beverage, and pharmaceutical industries. These include conveying screws, conveyor star wheels, and sliding return channel components.
Considering the required material properties to enable format sets at different stages of the production line to function continuously, the winery selected the UHMWPE Murdotec® 1000 black AST due to its exceptional features, particularly its wear resistance, chemical inertness, and high impact resistance.
Despite its compliance with the FDA and EU's regulations for food contact materials, there was no need to consider this aspect here as there was no contact between the foodstuff and the material itself. The contact remained at the level of the bottles in all format sets in the rinser, filler, corker, capper, capsule applicator and labeller equipment. In addition, Murdotec® 1000 black AST provided protection against potential electric charging during labelling thanks to its antistatic properties and against possible UV light due to its UV stability.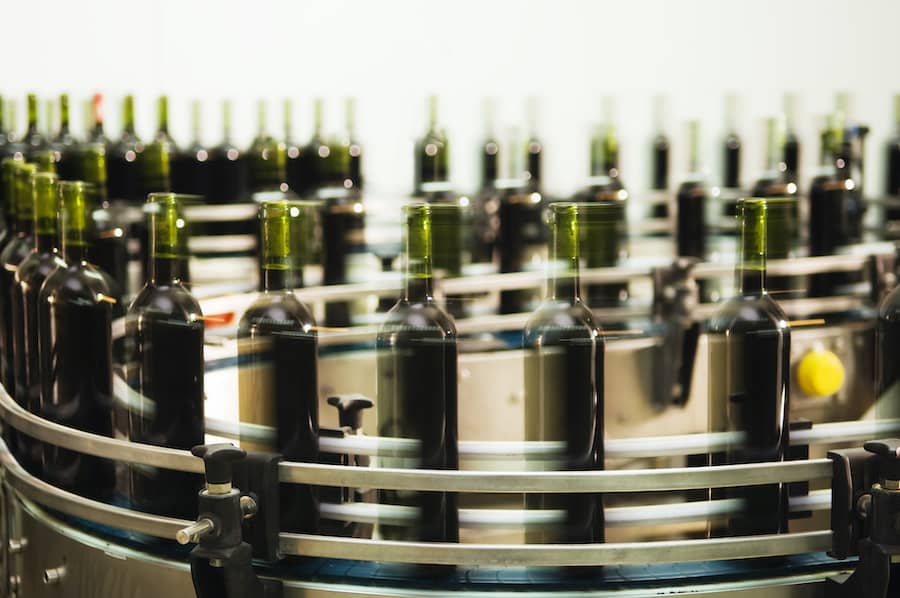 What is UHMWPE?
Ultra-high-molecular-weight polyethylene (UHMWPE) is a polyolefin material with long chains of polyethylene (PE) that provide sufficient strength, fracture toughness, and impact resistance. This low-density plastic exhibits chemical and surface properties that are not as common in high-performance polymers. It is highly resistant to water and moisture with an extremely low friction coefficient and excellent wear behaviour, not to mention its insulation properties against heat and electricity.
This enabled UHMWPEs to be materials of choice in multiple industries, including the food industry, electrical engineering, transportation and conveyor technologies.
A closer look at Murdotec® 1000 black AST
Murdotec® 1000 black AST is an exceptional UHMWPE with antistatic properties, perfect for applications requiring high mechanical and sliding properties. With a molecular weight of 5,000 kg/mol, quality approval by the FDA and the EU, and compliance with ATEX 95, this material is quite ideal for conveyor systems, sliding applications, bearings, control discs, and food/beverage filling equipment. It is available as semi-finished products in sheet, pre-cut parts, and rod forms.
The table below shows the key properties of Murdotec® 1000 black AST.
Murdotec® 1000 black AST (UHMWPE)

Key characteristics

Very high shock and impact absorption

Good anti-adhesion properties

Good resistance to chemicals

Good machinability

Statically dissipative

High wear and abrasion resistance

General properties

Coefficient of friction

0.2

Density at 23.0 °C

0.94 g/cm3

Moisture absorption at 23.0 °C

0 %

Mechanical properties

Elastic modulus at 23.0 °C

0.7 GPa

Elongation at 23.0 °C

300 %

Impact strength, Charpy notched at 23.0 °C

170 kJ/m2

Thermal properties

Coefficient of thermal expansion at 23.0 °C

2 x 10-4 1/K

Melting point

130 - 135 °C

Service temperature range

-200 °C - 90 °C

Electrical properties

Surface resistivity at 23.0 °C

1 x 109 Ω/sq

Volume resistivity at 23.0 °C

1 x 106 Ω/cm
Who is Murdotec Kuntstoffe?
Murdotec Kunststoffe is a trusted supplier and manufacturer of technical thermoplastics based on polyethylene (PE). They enhance the quality of their PE materials, particularly HMWPE and UHMWPE, via sophisticated recipes that help boost the material properties.
​​Based in Germany, they provide their customers with semi-finished products and advise them on how to best use those products.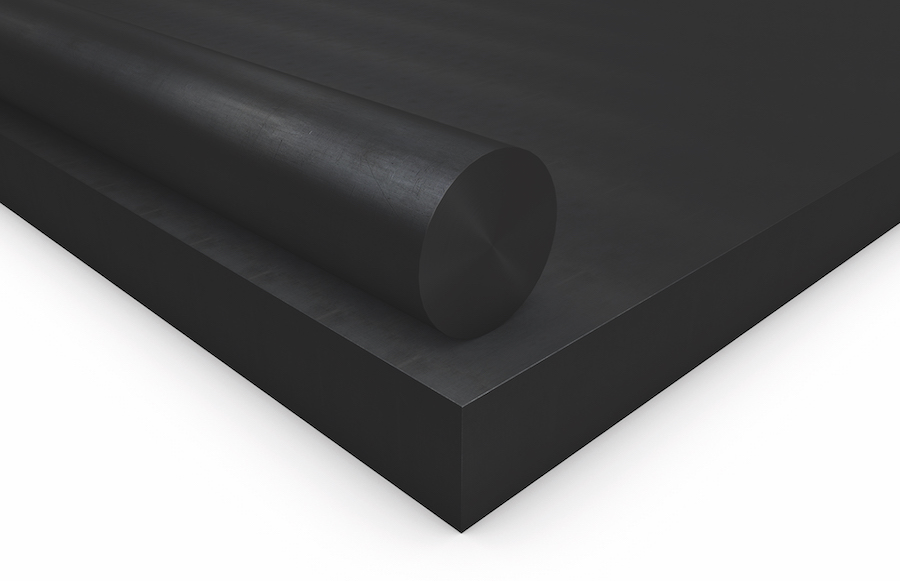 Today, Murdotec Kunststoffe have partnered with Matmatch to bring their materials and services one step closer to engineers and product developers searching for high-quality polyethylenes with distinct properties, such as self-lubrication. Their materials are available in sheet and rod forms and have the required quality, safety, and sustainability certifications (ISO 9001:2015, ISO 50001, ISO 14001:2015).