In the manufacturing processes within the display industry, solar panel industry, and semiconductor industry, almost all products have to go through a heat treatment stage. This takes place inside high-temperature furnaces that can either be batch furnaces or continuous inline furnaces, based on the processing and application. To ensure accuracy, consistency, energy efficiency, and reliability within the furnace, manufacturers favour glass-ceramics as the material of choice for carrier plates, heater covers, and inner cladding. Here, we will explore how and why glass-ceramics are preferred materials in heat-treatment furnaces.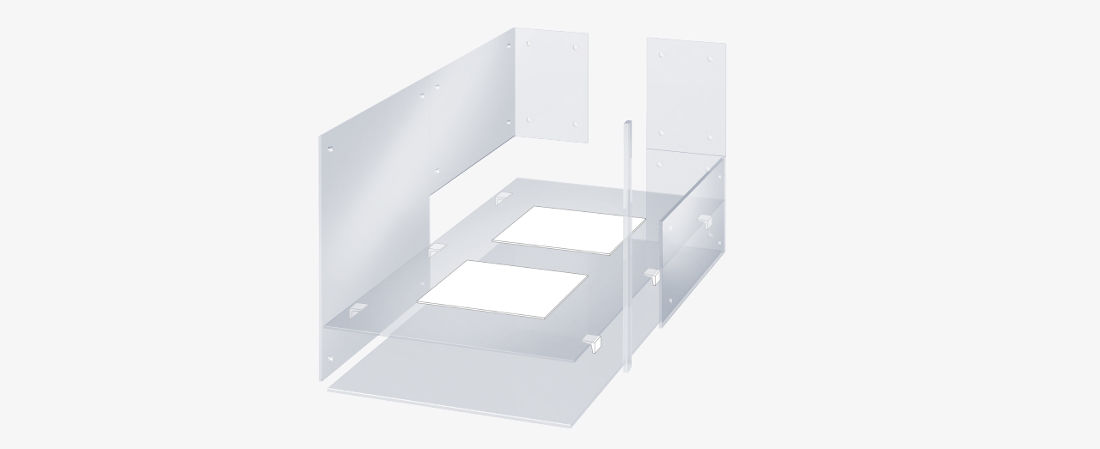 Heat treatment is the process of using thermal energy to heat or cool a material in order to achieve desired physical and mechanical properties. This process brings about different transformations and property changes within the material, mainly controlled by the process temperature and time. These two parameters should be controlled meticulously in order to produce high-grade products.
In the semiconductor industry, for example, one aspect of the manufacturing process is coating. During chemical vapour deposition (CVD) processes, furnaces are used to dry and cure the coating deposited on the substrate. In order to ensure coatings of high purity, CVD furnaces have to be free of any contamination with proper insulation from the heating elements or the outer medium. For that reason, the materials used for different elements of such furnaces have to be chemically inert with low thermal conductivity and low thermal expansion. These properties can be found in glass-ceramic, a material that combines different technological properties and enables effective solutions for such applications.
Similarly, in solar cell fabrication and display manufacturing – such as AMOLED display manufacturing – high-temperature processes are fundamental to the manufacturing system. These require the materials that make up the furnace components to be inert, smooth, resistant to thermal shocks, and easy-to-clean. That is why glass-ceramics tend to be the preferred material, especially for carrier plates that convey the substrates into the furnace, inner linings for thermal insulation, and covers for infrared heaters.
NEXTREMA® glass-ceramics from SCHOTT is a perfect example of such material. Developed particularly for extreme conditions, this versatile glass-ceramic material platform can meet the requirements of various demanding applications with style. With their near-zero thermal expansion, process inertness, high thermal shock resistance, and optical properties, NEXTREMA®­­ materials can be the perfect solution for high-temperature furnace components.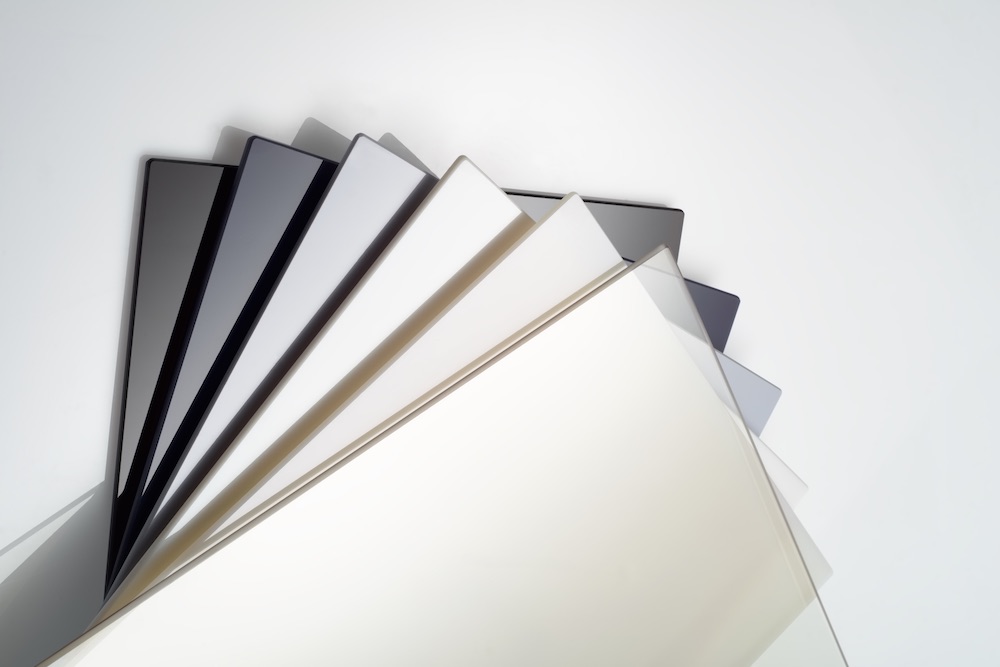 What is the difference between an inline furnace and a batch furnace?
High-temperature furnaces come in all shapes and forms, depending on the process requirements and the application. They can be horizontal or vertical, large or small, automated or manual. But one of the most important categorisations of furnaces is the type of processing, i.e., batch processing or inline processing. A qualitative comparison between both types is shown in the table below.
| | |
| --- | --- |
| Batch processing | Inline processing |
| Maximum handling | Minimum handling |
| Minimal floor space | Large floor space |
| Long process time | Short process time |

Depending on the process conditions and requirements, a decision is made on what type of furnace should be used. Some applications, such as solar cell manufacturing and curing of semiconductor coatings, utilise a combination of both inline and batch processing.
Batch furnace
A batch furnace is a furnace that performs heat treatment processes one load at a time. In other words, the modules introduced into the furnace can undergo heat treatment in a discontinuous manner. For that to happen, modules should be prepared in batches of precise quantities before they are placed in the furnace. Once inside, the position of the modules is fixed and remains the same.
Inline furnace (continuous furnace)
An inline furnace is a furnace that allows for a continuous process flow from the inlet to the outlet. Such furnaces make use of conveyors that carry the modules through the length of the furnace, allowing for a constant feed and processing of units. Inline processing enables high-throughput manufacturing with minimum module handling by the operator. From this continuous process, derive challenging requirements for utilized components (e.g. long-term thermal stability). Continuous furnaces are effectively used in display manufacturing, solar cell production, and thermal treatment of semiconductor wafers.
Key furnace components for inline processing
In order to ensure high-throughput, time-efficient, and energy-efficient thermal processes, inline furnaces make use of components that can guarantee a stable, continuous process with a low process time. From effective heating elements to gas curtains at the outlets, every component is critically optimised for high-quality end-products.
One crucial element of an inline furnace is usually the carrier plate. Also known as cars, carrier plates are conveyors that transport the modules through the furnace from one end to another. They can carry multiple modules at once, depending on the required throughput. But most importantly, carrier plates are carefully designed to ensure a uniform temperature distribution over each module. A non-uniform temperature distribution may seriously affect the module's quality and resulting properties.
In addition to that, heating elements can be protected with heater covers. These are elements that transmit heat effectively and maintain a physical separation between the heaters and the processing medium. Not to mention inner linings that allow for proper insulation of such high-temperature furnaces. These are elements that characteristically have low transmission properties, thus saving energy throughout the process.
Glass-ceramics: the perfect material for inline furnaces
By examining the components mentioned above, very particular properties are required to ensure a proper, continuous process in inline furnaces. Carrier plates that support the substrates require extremely low thermal expansion to allow for rapid heating and cooling. They also need to have high mechanical strength to guarantee sufficient support, even under high temperatures. Heater covers not only require very low thermal expansion, but they also need to be inert with high thermal transmission and easy cleaning ability (especially in sputtering processes). The insulating inner linings require low transmission and low thermal conductivity to ensure adequate insulation at high temperatures.
All that leads us in the direction of one material: NEXTREMA® glass-ceramic.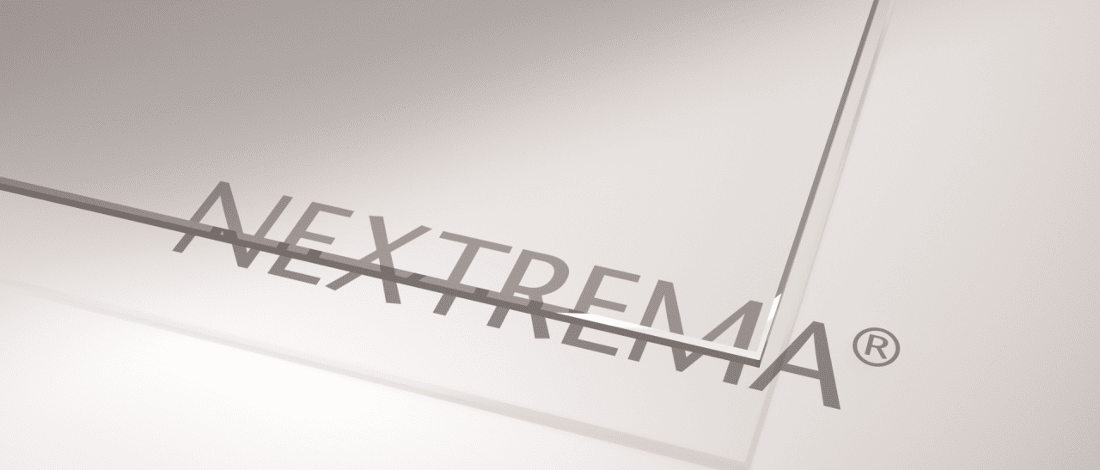 NEXTREMA® combines the exquisite properties of both glass and ceramics, to create a unique material that is applicable for a wide range of applications, especially those with high-temperature conditions. These properties include a near-zero thermal expansion, high thermal shock resistance, chemical inertness, excellent optical features and high mechanical strength.
SCHOTT's NEXTREMA® glass-ceramics are materials that can correspond to different requirements with high precision. In the table below, you can explore the different NEXTREMA® materials, each with its own key features and application areas.
NEXTREMA® glass-ceramics can be transformative not only in terms of functionality and reliability but also in terms of new possibilities that they can open for engineers and product developers. From robustness, mechanical stability, and high strength to near-zero thermal expansion, chemical inertness, and gas impermeability, the advantages that NEXTREMA® glass-ceramics bring forth are numerous.
The producer of NEXTREMA® glass-ceramics, SCHOTT, is a globally leading manufacturer of specialty glass and glass-ceramics. With experience, innovation, and continuous service for over 13 decades, SCHOTT has been able to supply the market with cutting-edge materials in various industries, including the semiconductor industry, electronics, optics, aviation, and automotive industry, to name a few.
Find everything about NEXTREMA® glass-ceramics by searching through the list of materials here on Matmatch or visit the SCHOTT AG - NEXTREMA® supplier profile page to get in touch with them directly.