Growth-oriented working environments have recently been under exponential evolution, especially with the advent of digitisation. Almost all workspaces and settings have taken steps forward in their transition into more optimised and streamlined structures to ensure flexibility, efficiency, and safety in their workflow. One domain, however, that is still in the very early stages of transformation is the laboratory world. Labs have always been the engines of innovation, but they, surprisingly, seem to suffer from static structures that have yet to be profoundly revitalised, until now. With a new age of interconnected devices, holistic automation models, and powerful interface designs, the importance of integrating versatile and functional structures within avant-garde "SmartLabs" is paramount. Yet, these can only come about with the right materials. One material that has proven its strengths both in the lab environment and elsewhere is NEXTREMA®. So, what are SmartLabs? How versatile could they be? And how does a material like glass-ceramics revolutionise the lab structure?
With the expansion of the scientific frontier and the upsurge in commercial demand, lab processes have become systematically more complicated, requiring the implementation of ultra-modern techniques. Automation and digitisation have become indispensable in a laboratory setting. Yet, for them to come into play, complete lab restructuring is necessary.
Conventional laboratories seem to have paused in a time frame of traditional settings, with outmoded workflows and lack of interconnectivity between their elements. Work processes are still, by large, paper-based. Workstations are tremendously expensive, which means the opportunity to upgrade and change them is minimal. The lab structure, tables, and fixtures were built in there to stay. This renders them obsolete in the sense of following the continuous development of research and its necessities.
This is where a novel approach is needed that involves rethinking the whole setting of a lab. One state-of-the-art lab structure concept that has been presented by the Technical University (TU) of Dresden in Germany and is underway in several pioneering labs has a substantial potential to cause a paradigm shift and transform the laboratory world completely. It goes by the name of SmartLabs.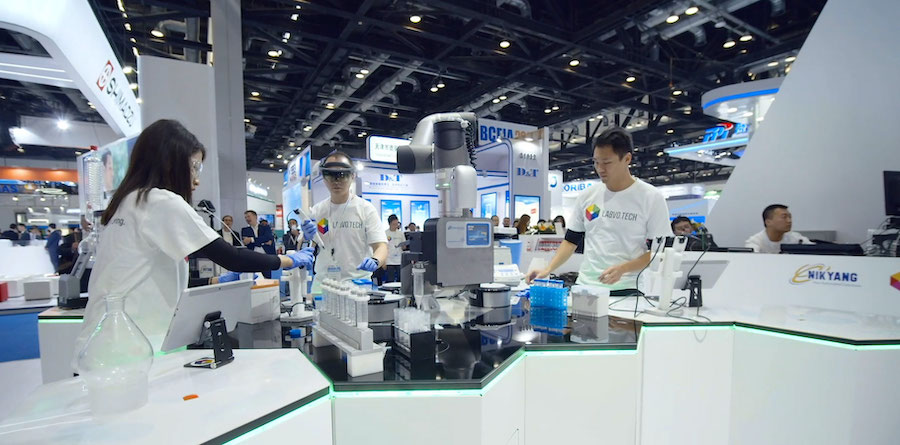 Figure 1. The mobile honeycomb-shaped design concept for SmartLabs working tables developed by TU Dresden. (© NIKYANG)
What is the idea of SmartLabs?
SmartLabs, as the name suggests, is an intelligent laboratory system that brings about increased flexibility, productivity, and functionality; qualities that are considerably impactful on the overall production and economic efficiency. Scientists' need for interconnectivity between their various instruments and workstations can be fulfilled with a SmartLab, as it provides mobility and integration of functional areas.
The SmartLab concept that has been already developed in the Technical University (TU) of Dresden uses a modular configuration, where moveable lab "combs" – benches with various equipment – can be easily rearranged. This design employs digital functions, miniaturised workspaces, and automation, which allows for a plug-and-play workflow run by an overarching artificial intelligence (AI) system. Such an approach has shown to minimise around 70% of a lab researcher's work time while increasing workspace by 33%, an impressive improvement of efficiency, and by this, showing cost-saving potentials.
Nonetheless, in order for such a system to work, the rethinking of the laboratory setting should include materials. This is where new materials can play a significant role in advancing the laboratory environment.
A versatile material for SmartLabs
Laboratories require materials that not only are rigid and strong for their workbenches but are also versatile enough to fit the various research projects done and, most importantly, ensure the safety of the personnel.
With the advent of SmartLabs, one material has stood out as a perfectly appropriate material for all functionality, safety, and aesthetic requirements. NEXTREMA®, which is a material that combines the unique features of glass and polycrystalline ceramics, has proven to be a material of choice for SmartLabs and elsewhere, given its excellent physical properties. NEXTREMA® exhibits substantial versatility and offers a collection of physical properties that can barely be found in other materials.
Figure 2. NEXTREMA® glass-ceramic. (SCHOTT)
With its high thermal properties, NEXTREMA® glass-ceramic is a highly reliable material for labs that involve heat-intensive environments. In addition to its being a heat resistant material that can function properly under temperatures reaching up to 950 °C, it can also resist rapid temperature changes and extreme thermal shocks up to 820 °C thanks to almost no thermal expansion.
Furthermore, as lab settings involve aggressive environments with different acids and bases, a material that guarantees a secure process setting and a consistent performance is needed. Glass-ceramics can be safely depended on as they have high resistance to both acids and bases. Besides, NEXTREMA®'s chemical inertness allows the researchers to perform various processes on its surface without any concern of unfavourable reactions with the material. Its impact resistance, as well, enhances its reliability. Moreover, the non-porous surface makes it easy to clean, and especially on the tinted NEXTREMA® type, liquids are easy to detect when accidentally spilled.
All this is complemented by the material's optical properties, which provide unique aesthetics and are highly fitting for digital functionalities. The researchers at TU Dresden have already employed NEXTREMA® glass-ceramics for their SmartLab setting with a honeycomb design that fits their modular approach and offers a futuristic style. Dr Felix Lenk, Head of the SmartLab systems research group, said that using NEXTREMA® as a laboratory bench covering perfectly meets their criteria of choosing materials with high chemical, impact, and temperature resistance. He also highlighted the material's great feel and high-end look.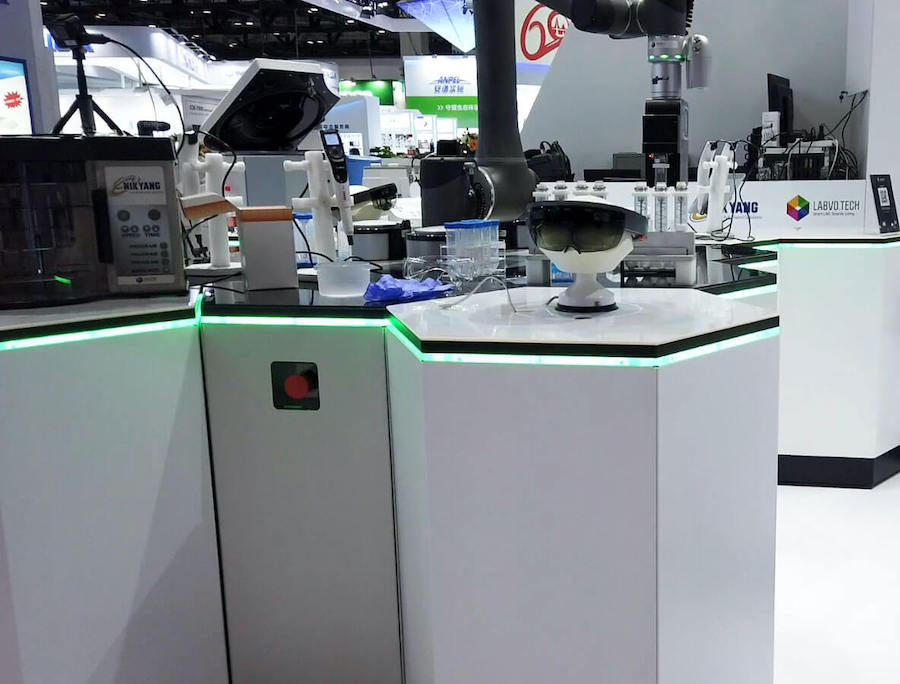 Figure 3. NEXTREMA® glass-ceramic as it is used in SmartLabs' state-of-the-art modular configuration. (© NIKYANG)
How to find glass-ceramics for your lab
The application range of glass-ceramic materials has been greatly expanding, with lab equipment being one of the latest additions. Material suppliers are always finding new ways to improve and customise their materials so they could fit the requirements of users.
SCHOTT AG is a global leader in glass-ceramics and specialty glass production, pioneering glass technologies for over a century now. Their NEXTREMA® material platform provides a wide range of solutions with its six transmission profiles that give users and engineers more freedom in their product design and enable them to select fitting materials for it.
Visit the SCHOTT AG supplier page for more information on their materials listed on Matmatch and to get in direct contact with them.