Structural engineering is fundamentally based on the materials used in building the structures. Most commonly, the material properties required include strength, durability, corrosion resistance, and toughness. Yet, when architectural designs are involved, and with the efforts towards sustainability, new factors come into play. Aesthetics and recyclability seem to be as important as structural properties. One fitting material that has been newly brought into the game comes in the form of glass tubing and glass rods. So, how does glass fare in the world of modern architecture? And how does it help in nurturing innovation?
From the iron-based Eiffel Tower in Paris to the concrete-based Auditorio de Tenerife in Santa Cruz de Tenerife, iconic structures have almost always relied on traditional materials, and rightly so. In essence, materials like iron, steel, aluminium, concrete, masonry, and even timber, have been the materials of choice in designing and building such structures. That is mainly due to their availability, good mechanical properties, and low cost.
However, modern architecture has seen more of a transition, with an eye on contemporary aesthetics and more importantly, sustainability. As the world tackles the issue of human impact on the environment, engineers and architects have had to find new ways of combining effective structural properties with both eco-friendly and artistic features. This is where a search for new materials that can satisfy those conditions comes to light.
Without looking too far ahead, one material that fits these criteria is glass. Glass is a versatile material, and certain types or forms of glass can provide excellent mechanical, thermal, and optical properties. Glass tubes, in particular, are precisely fitting for a broad range of architectural and design projects. Not only that, but glass is also totally recyclable, and thus, sustainable.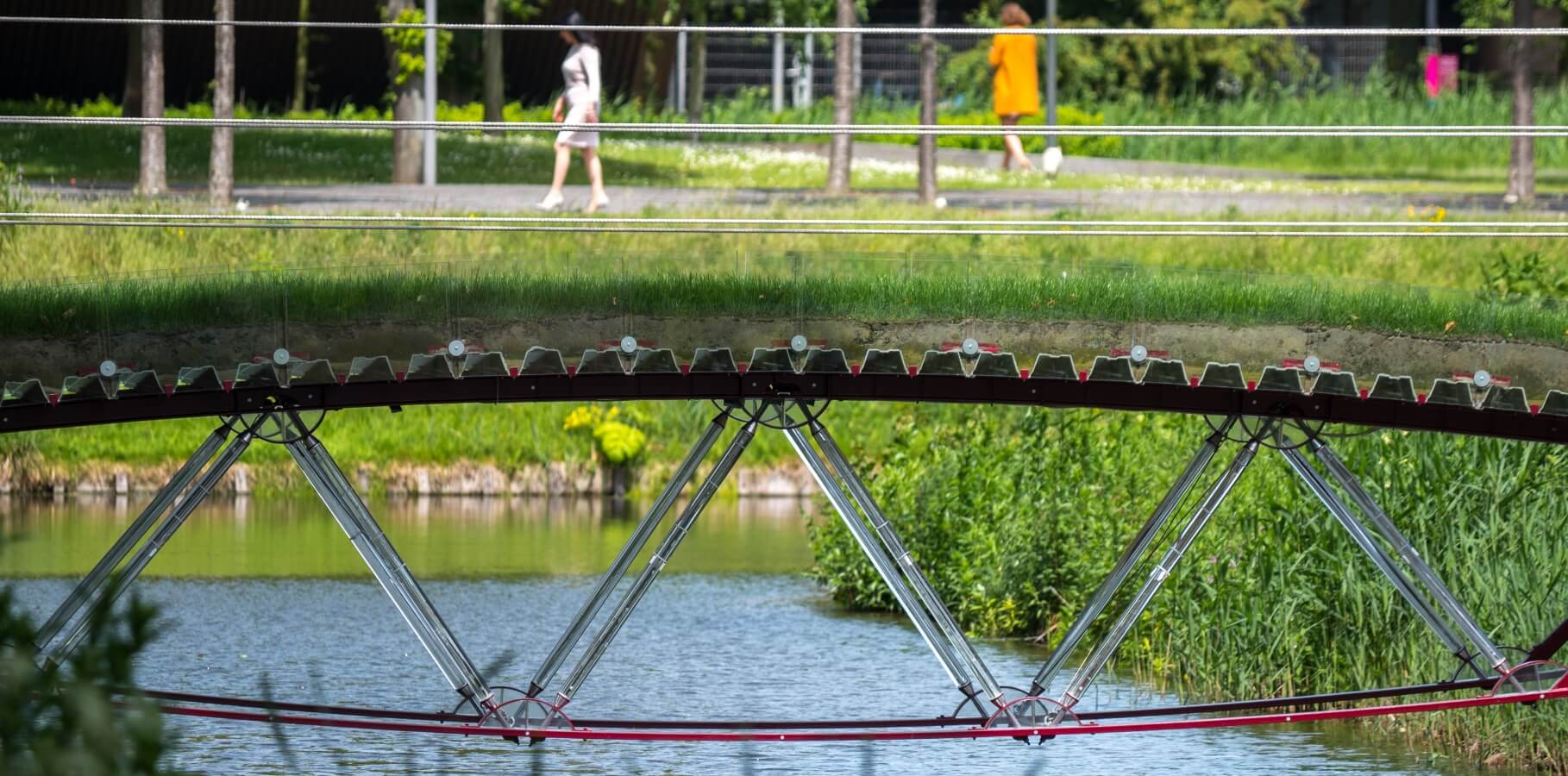 Figure 1. TU Delft Green Village's state-of-the-art bridge with glass truss structure made from SCHOTT's CONTURAX® and DURAN® glass rods. Courtesy of SCHOTT.
A bridge of glass tubes
In an attempt to build a modern structure that harmonises with TU Delft's "Green Village", Prof. Rob Nijsse and his group of researchers put to test the design of a bridge that represents innovation, modern architecture, and sustainability. Stepping away from the typical material in steel, they decided to utilise glass, an uncommon material in construction, which made it even more scientifically attractive.
Glass, instantly, offers a unique aesthetic with its superior optical properties – in particular, transparency. On top of that, glass is a durable, strong, and resilient material. It has high chemical and corrosion resistance, practically eliminating any need for maintenance due to rust or corrosion. It is fundamentally made of sand, which means it is recyclable. In fact, its recycling is significantly efficient that it requires no more than a tenth of the energy used for steel recycling. And as the cherry on top, glass is affordable.
With that in mind, the research group developed a material composition known as bundled glass columns, which maintains the load-bearing ability. As opposed to single glass rods, this helped generate redundancy, which is a "safe net" when failure happens in one or more of the used rods. As Ate Snijder, co-initiator of this project, explained, people would be able to directly experience how glass can carry weight in a model load-bearing structure.
As a facilitator and material provider, SCHOTT presented the group with high-quality borosilicate glass materials known as CONTURAX® and DURAN® glass rods. As materials with high resistance to buckling, torsion, chemicals, thermal shocks, and high temperature, these glass tubes were more than just appropriate. They gave the 14-metre-long bridge a unique look while maintaining stability and strength in their bundle structure.
Figure 2. Green Village's glass truss bridge under load testing.
Likewise, in another inspired project, researchers have put their creativity in action as they merged art and architectural glass in a way that blends sculpture with structure. Using a beautifully constructed design, they created a swing made of glass rods, which were provided by SCHOTT. This also allowed people not only to learn about glass's capacity to bear load but also to feel and experience it first-hand when trying the swing.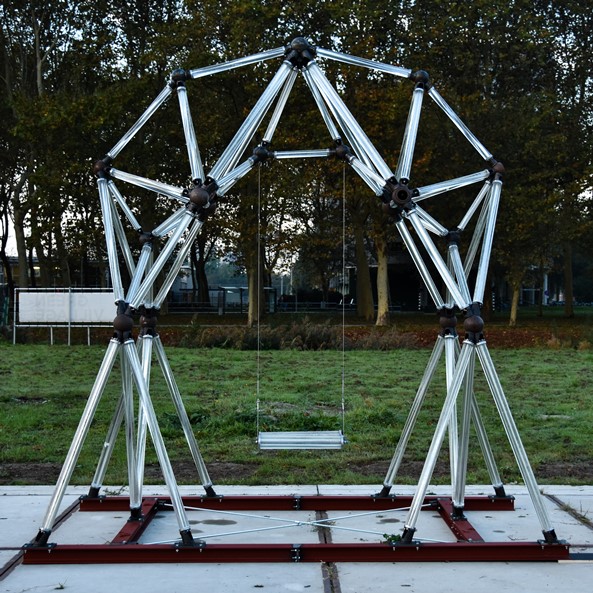 Figure 3. Innovative glass swing made from SCHOTT's glass rods. Courtesy of SCHOTT.
Finding the right supplier of the right material
With glass gradually being introduced into the construction and structural engineering world, its potential could be beyond expectation. Consequently, finding the right supplier of the required material is of utmost importance. Material selection is an essential part of any engineering project. Luckily, engineers can refer to major material suppliers, like SCHOTT Tubing, to provide them with a wide range of high-quality glass materials, particularly in the forms of tubes, rods, and profiles. They have listed their materials here on Matmatch to ensure that engineers, researchers, and product developers can easily find their desired materials and reach out to them directly.
Visit the SCHOTT Glass Tubing supplier page for more information on their materials and to get in direct contact with them.