The term prepreg refers to composite materials such as carbon, graphite, or glass fibres that are "pre-impregnated" with resins and then cured. The term "prepreg" is in fact an abbreviation for "pre-impregnated", which indicates the material has been pre-reinforced [1].
The early use of pre-impregnated materials was reported in the late 1930s when experiments with flax fibres impregnated with phenolic resin were performed to evaluate alternative materials for aircraft construction. During World War II, cellulose fibres impregnated with phenolic resin were used to manufacture aircraft drop tanks and seats. These early prepregs generated limited positive results due to poor adhesion. Later In 1950, polyester and epoxy resins were introduced in the fabrication of fibreglass aircraft rotors [2].
Reinforcement materials provide composites with an enhanced set of mechanical, physical, and chemical characteristics. That is the case for prepreg materials, providing high-quality uniform material properties, but they are highly expensive.
Therefore, prepregs are mainly used for high-performance applications in industries such as aerospace, military, automotive, sports, and wind energy [3]. The market for prepregs is expected to reach a size of over US $6.2 billion by the year 2025 with the United States, Europe, Japan, and China dominating the market [4].
In this article you will learn about:
The manufacturing process of prepregs

The different types of prepregs

Future trends of prepregs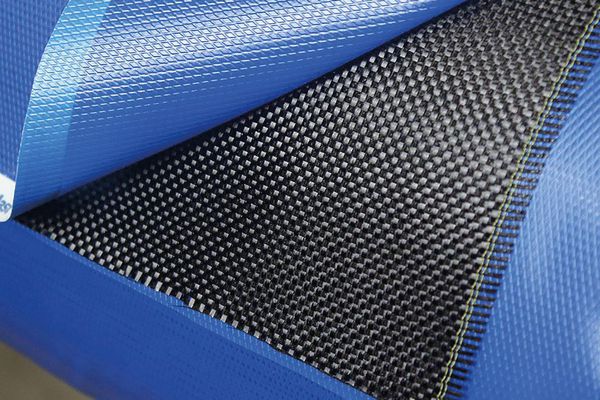 Figure 1. Autoclave process of prepregs (Mühlmeier GmbH & Co.)
The manufacturing process of prepregs
In the prepreg manufacturing process, the fibres are arranged in a unidirectional tape or woven cloth that has been pre-impregnated with a controlled amount of the resin. The resin is advanced to the point where it can be considered a viscous semi-solid, allowing the lay-up of layers, which forms a laminate of a desired thickness that can be cured [5].
Prepreg composites are the most prevalent products within the advanced composite manufacturing. The variables based on which prepreg products are defined are [5]:
Fibre type

Fibre form (unidirectional or woven)

Resin type

Fibre aerial weight (weight of fabrics over a given area)

Resin content

Cured per ply thickness
The prepreg process can be accomplished by hot-melt impregnation, resin filming, or solvent impregnation. The hot melt was the original prepreg method in which the fibres were adjusted, impregnated with the melted resin, and immediately cooled prior to rolling them on.
The solvent impregnation method is used only for processes where the prepreg must be dissolved in solvents. Examples of these include towpreg, woven fabrics, and high-temperature resins. However, this method is limited by the fact that most of the solvent remains on the prepreg and causes a volatile evolution problem. The resin filming method constitutes the most recent and preferred method for prepreg in which the resin is filmed to a controlled thickness and then either taken for the prepreg process or frozen for future use. The main advantage of the filming technique is that allows for better control of the resin content and fibre aerial weight [4].
Additionally, prepreg can be processed in different ways depending on the application. The most common prepreg processing techniques are vacuum bagging and autoclave. The main difference between these two processes is in the curing method. Prepregs generally produce significantly high laminate strengths when layed up and cured using autoclave processing [5]. A summary of available prepreg processing techniques and applications is presented below.
Table 1. The different prepreg processing techniques and relative applications.
Prepreg Processing Technique

Applications

Vacuum bag oven process

Aerospace

Marine Industry

Railway interior

Wind energy

Automotive

Autoclave

High-quality composites

Structural parts

Match moulding process

Flat panels

Sport equipment

Industrial applications

Pressure bag process

Fishing rods

Tubes

Ski poles

Golf shafts

Masts
Types of Prepregs
Prepreg can be thermoplastic prepregs or thermoset prepregs. Thermoplastic prepregs are composite reinforcements that are pre-impregnated with thermoplastics resins such as polypropylene (PP), polyethylene terephthalate (PET), polyethelyne (PE), polyphenylene sulphide (PPS), and polyether ether ketone (PEEK). On the other hand, thermoset prepregs use reinforcements such as epoxy, bismaleimide (BMI), or phenolic resins. The use of thermoset epoxy resins constitutes the most common manufacturing process among prepregs [1].
Typical mechanical values on epoxy prepreg laminates are summarized below [3].
Table 2. Typical mechanical values on epoxy prepreg laminates [3]
Volume fibre content:

- 60% for carbon fibres

- 50% for e-glass and aramid

FIBRES

E-glass

Aramid

High-strength carbon

Intermediate-modulus carbon

UD

Fabric

UD

Fabric

UD

Fabric

UD

Fabric

Tension

sL

1,100

600

1,100

500

2,000

800

2,400

900

sT

35

550

35

450

80

750

80

850

EL

43

20

60

30

130

70

170

90

ET

8

19

8

30

9

65

9

90

Compression


sL

900

550

250

150

1,300

700

1,600

800

sT

150

500

150

150

250

650

250

750

EL

42

17

75

31

115

60

150

80

ET

10

16

5.5

30

10

55

11

75

Flexural

sL

1,200

700

550

400

1,800

1,000

1,400

1,200

EL

42

20

40

25

120

65

140

75

In-plane shear

sL

60

55

45

40

95

80

95

80

GL

4

4.2

2.1

4

4.4

5.5

4.4

5

Interlaminar shear

s

75

50

60

50

80

70

80

70

Legend

UD: Unidirectional

sL: Strength, longitudinal direction

sT: Strength, transversal direction

EL: Elastic modulus, longitudinal direction

EL: Elastic modulus, transversal direction

GL: In-plane shear stress modulus
Future trends
The future developments in prepregs will be focused on the need for automation and manufacturing of complex-shaped products and large structures for the marine, aerospace and wind energy markets. New approaches have been the focus of research to produce materials that are quicker to lay-up, easier to use, and that produce higher quality laminates [2].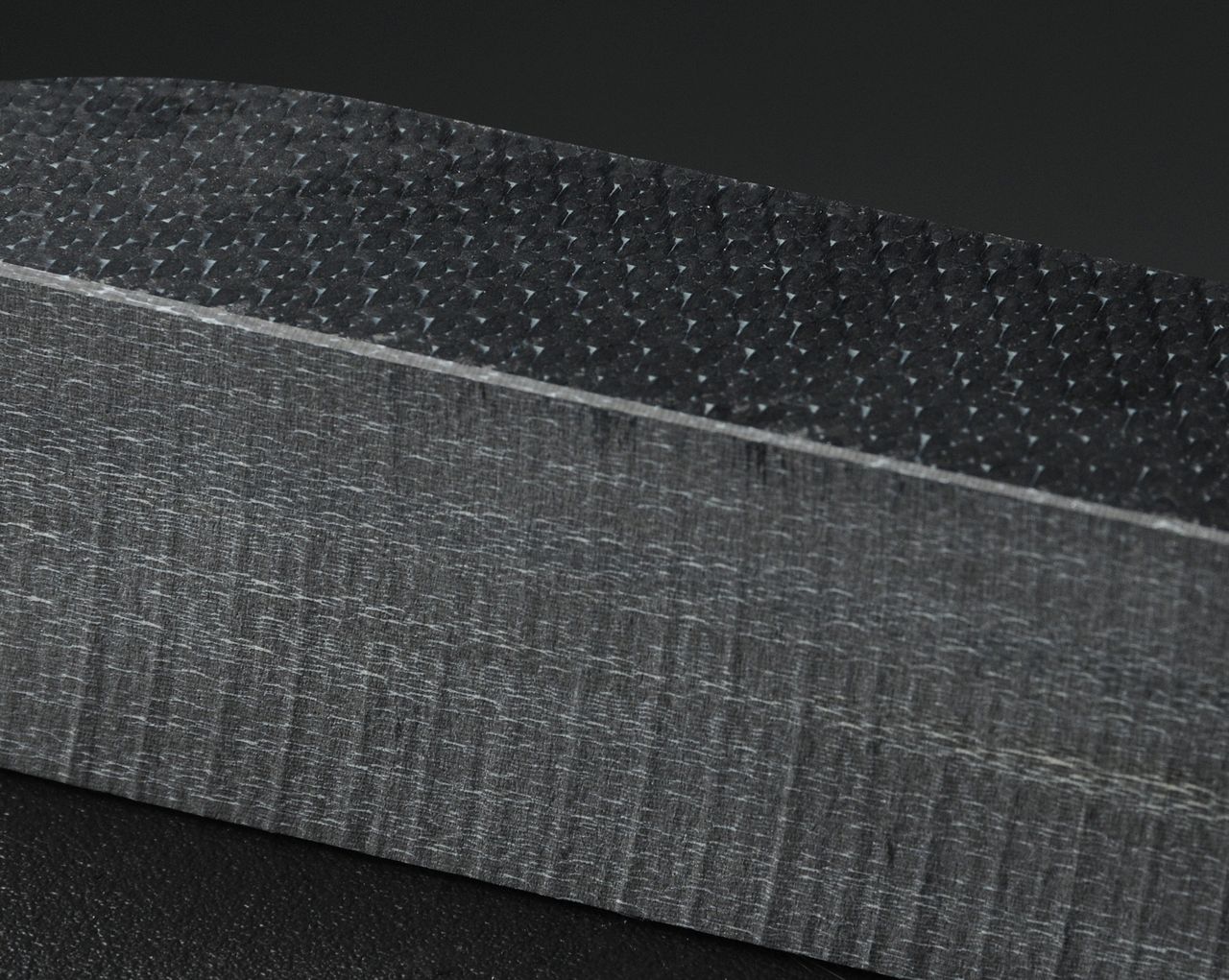 Figure 2. Thermoplastic prepreg (ECC)
[1] Helps, I.G, Plastics in European Cars 200-2008, Rapra Technology Limited, Shawbury, Shrewsbury, Shropshire, United Kingdom, 2001
[2] Björnsson A., Automated layup and forming prepreg laminates, Linköping University, Department of Management and Engineering, Dissertation No 1858, Sweden, 2017 [Online], Available: http://www.diva-portal.org/smash/get/diva2:1096316/FULLTEXT01.pdf (accessed February 25, 2020)
[3] Hexcel Corporation, "Hexply Prepreg Technology", 2013 [Online]. Available: https://www.hexcel.com/user_area/content_media/raw/Prepreg_Technology.pdf (accessed February 24, 2020)
[4] Research and Markets, "Prepreg (Pre-Impregnated Composite Fibbers) - Market Analysis, Trends, and Forecasts", [Online]. Available: https://www.researchandmarkets.com/research/x69pkh/global_prepreg?w=5 (accessed February 24, 2020)
[5] Campbell, F.C, Structural Composite Materials, ASM International, Ohio, United States, 2010