The driving force of the refractory industry
RHI Magnesita is the global leader in refractories. We have the largest number of locations around the world and the most innovative, reliable products and services. We also provide the most robust supply and quality security, thanks to our exceptional vertical integration – from mining to production to full-service solutions.
Our Mission: we take innovation to 1200 °C and beyond
Leadership is not just about being the biggest or strongest. To us, it's about using those advantages to set the pace of innovation in our industry – and deliver the best for our customers. So we don't take our market leadership for granted. We aim to stay No.1 by driving positive change in our industry, and the industries that rely on us.


"As global leaders, we use our resources, worldwide presence and expertise to drive change in the refractory industry for the benefit of our customers who rely on us."


Stefan Borgas
Chief Executive Officer
We have a vital job to do…
Refractory products are used in all the world's high-temperature industrial processes. Without them, the steel, cement, lime, non-ferrous metals, glass, energy, environment and chemical industries couldn't exist.
Refractories defy the most hostile conditions to stay strong and stable at temperatures of 1200 °C and much, much higher. To contain materials safely while they're burned, melted, blasted, fired, fused, and shaped. And to protect equipment such as furnaces and kilns against thermal, mechanical, and chemical stress.
Our job is to provide answers to these extreme challenges. To tailor the best solutions for our customers we make over 120,000 products. These range from bricks and lining mixes to flow control products such as slide gates, nozzles, and plugs. Their service lives range from a few cycles within a day to as long as 10 years.
The base materials we use to make them are magnesite and dolomite – remarkable materials that themselves require skillful handling: the melting point of fused magnesia is above 2800 °C.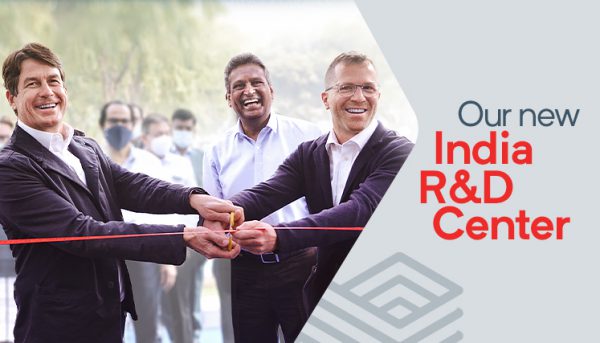 INDUSTRIES WE WORK FOR


*Paper & Pulp


We are a global complete supplier to the paper and pulp industry, increasing the productivity and product quality of our partners.
The pulp and paper manufacturing process requires application-specific refractories. In rotary furnaces for calcination, silico-aluminous and aluminous materials are used.
In boilers, various technologies can also be applied, taking into account the insulation and abrasion resistance. For this equipment, RHI Magnesita offers repair and maintenance mixes, designed and vibrated concretes of high silicon carbide content and other special products.
Product quality and innovation, combined with high-value technical experience: we are stronger together. RHI Magnesita is ready for your challenge. Come with us.
OUR DIFFERENTIALS:
Research and Development is in charge of the development of new products and technical marketing, constantly monitoring refractory lining performance, improving projects, introducing new solutions, increasing performance and working on cost reduction.
Global presence and customized services and solutions: the key to a unique delivery and market & process-oriented package for our customers worldwide.
Introduction of new refractories adapted to the specific needs of each customer, considering its operational and application variables.
*Environment – Energy – Chemistry


We supply our customers with more than just outstanding products. We serve them with future-oriented refractory solutions.
Among them are special unique refractories; shaped products based on silicon carbide, magnesia, zirconium, fireclay and alumina including special chrome corundum grades; unshaped refractories for a wide variety of applications; high-temperature insulation and ceramic and metallic anchoring systems for all applications. Besides that, RHI Magnesita offers multi-dimensional heat flux calculations for stationary and dynamic process conditions, and calculations and illustrations of multi-dimensional stress and pressure conditions.
OUR DIFFERENTIALS:
Innovative refractory solutions for GTL (gas-to-liquid) processes for the production of better, purer diesel fuels, in coal gasification for the reduction of greenhouse gases, and highly abrasion-resistant mixes for the use in FCC plants
Focused work in developing new technologies in our Research Center
New development of refractory products in order to accomplish higher purity in thermal processes.
*Glass


Our global network in the glass business (now part of Business Unit Process Industries & Minerals) consists of several sales offices and a number of production sites. This ensures that we are close to our customers and can, consequently, best serve their requirements. Technical know-how and international orientation of the employees, state-of-the-art machinery and a tight global sales and service network guarantee all partners quick availability, best possible service and optimal product application.
We offer a technologically innovative, extended high-quality portfolio in the flat glass, container glass and special glass segments. Our product and service portfolio covers the entire range of unshaped products and ceramically bonded bricks, used in the melting process for various glass types. Our basic refractories line exhibits excellent performance in regenerators. For all of the glass industry furnaces, our silica, alumina-silica, alumina, zircon and chrome-containing high-performance refractories meet the customer requirements.
Product quality and innovation, combined with high value technical and service experience: we are stronger together.
RHI Magnesita is ready for your challenge. Experience us as a reliable and long-term partner at your side: competent, solution-oriented, focused on the essentials and always there for you. Come with us.
OUR DIFFERENTIALS:
Global presence and customized services and solutions: the key to a unique delivery and market & process-oriented package for our customers worldwide.
Extensive and sophisticated product portfolio that enables the delivery of optimal material solutions, providing for longer tank service lifetimes and low glass defect rates. The portfolio comprises refractory bricks and blocks as well as mixes and mortars from the following material groups:Magnesia and zircon-magnesia
High alumina / mullite / andalusite / fireclay
Chrome-alumina
Zircon
Silica
Calcium aluminate
Insulation materials

*Raw Materials


RHI Magnesita has one of the world's most vertically integrated refractory industries, with its raw materials coming from its own mines. With autonomy and quality, we provide the best raw materials in the world. We are the driving force of the refractory industry.
As global refractory leaders, we are in a position to drive positive change in our industry and the industries that rely on us. We supply high-quality raw materials.
For many different applications, for all refractory industries (steel, glass, lime, cement, nonferrous) as well as for environmental, energy, chemical industries and pulp & paper.
Based on continuous research and product development as well as optimization in all production processes, we secure the high product quality of our raw materials.
OUR DIFFERENTIALS:
Top-quality and supply security
The technological know-how of raw materials processing with our Research & Development Centers support, world reference on the subject
Global Supply Chains system
Biggest and best reserves of dolomite in the world and exploration of other mineral deposits.
Top magnesite mine in the world.
Incomparable vertically integrated refractories company.
*Nonferrous


We offer a complete product and service portfolio that maximizes the performance and enhances safety of various metallurgical equipment present in the aluminum, lead, copper, nickel, zinc, precious metals and ferroalloys industries, among others.
OUR PRODUCTS:
Precast-shapes
Alumina-silica
High alumina and insulating monolithic parts
monolithic products with special binding systems
High-purity magnesia and magnesia-chromite bricks with special impregnation technology
Magnesia-carbon bricks, high alumina, alumina-chromia bricks
Concrete with anti-wetting system
Ceramic and metal anchors
Sense and insulating concretes
Ramming mixes
Low cement castables
To complete our portfolio for this special market we also offer slide gate systems and plates, specially designed gas purging and other unique process supporting systems.
*Foundry


As global refractory leaders, we are in a position to drive positive change in our industry and the industries that rely on us.
We offer the complete product and service range for the casting industry. The refractory portfolio includes solutions for all different types of furnaces, for domes and deltas, ladles, AOD converters, valves and valve seats, caps and plugs, isostatic refractory products, tundish materials and slide gate refractories and systems.
Our refractory technologies and services ensure the best performance process. The refractory materials are designed to withstand the most critical wear conditions during the customer's process: high thermal shock, high abrasion, high chemical attack, and extreme thermal exposure.
The refractory products comprise bricks based on magnesia, alumina with varying contents of silica, with possible additions of carbon or chromium oxide or other additives to create specific properties of the refractory products. Additionally, we offer a whole range of refractory castables for monolithic solutions. The refractory portfolio is completed with ramming materials, plastic products, mortars and insulating materials.
*Steel
As global refractory leaders, we are in a position to drive positive change in our industry and the industries that rely on us.
We offer a complete product and service portfolio for all steel industry processes, ranging from reduction up to reheating furnaces, through steel making and ingot casting.
A global sales and service network ensures the best and most reliable service in the industry. The integration of core competencies, setting common objectives, and working hand-in-hand directly at the customer's plant guarantee joint success.
From basic and non-basic bricks and mixes, slide gate plates, isostatic products and prefab components to special machinery, mechanisms and repair systems, our products and customized services and solutions are the keys to a unique delivery to our customers worldwide.