In today's world, glass still remains one of the most commonly used materials. However, especially in high-temperature applications, glass quickly reaches its limits as thermal shocks and maximum temperatures might lead to breakage and failure. An alternative material offering perfect solutions for different applications is SCHOTT NEXTREMA® glass-ceramic. Offering a versatile portfolio as well as its usage depth for applications – from transparent grill lids to cover plates for the AMOLED display production to attractive infrared heating covers.
NEXTREMA® glass-ceramics have shown their versatility in providing plenty of room for creativity and what can be realized when working with it. For example, using the robust material for infrared heating units for outdoor areas in restaurants or for private terraces. "For product development and process optimization, we collaborate with companies from a number of industries such as chemical, mechanical engineering, and consumer electronics," notes Roberto Perez Castro, Head of Product Management NEXTREMA®. "We have recently launched a great campaign to create awareness for this fascinating all-round talent and stimulate thoughts of Engineers and Product Designers alike to think of glass-ceramic not just as a brittle or fragile material – because it's not."
Robust glass-ceramics for a vast array of applications
Without a doubt, the special properties of what SCHOTT calls its "next extreme material" go a long way in explaining the reasons behind its success. NEXTREMA® has been developed to withstand temperatures up to 950°C not to mention rapid temperature changes of up to 820°C. Glass-ceramic is ideal when used as a viewing window in gas grills or as a cover for gas burners, but also in different industrial applications, for example as carrier plate, viewing window, heater cover, or additional insulation layer. Yet, the high-tech material also has a smooth, non-porous surface, which allows for the development of multi-functional concepts across industries and applications.
"Because we place a great deal of value in allowing the highest level of design freedom possible, we offer NEXTREMA® in six material options: from transparent or translucent white, to translucent bluegrey or tinted or even opaque white or grey," explains Roberto Perez Castro.
Fire? Ice? Acid? NEXTREMA®! Because glass-ceramic solutions are on target to impress for industrial and commercial applications with material properties to inspire not just commercial product designs. BE NEXTREMA®
Explore NEXTREMA® materials and discover their unique properties on Matmatch.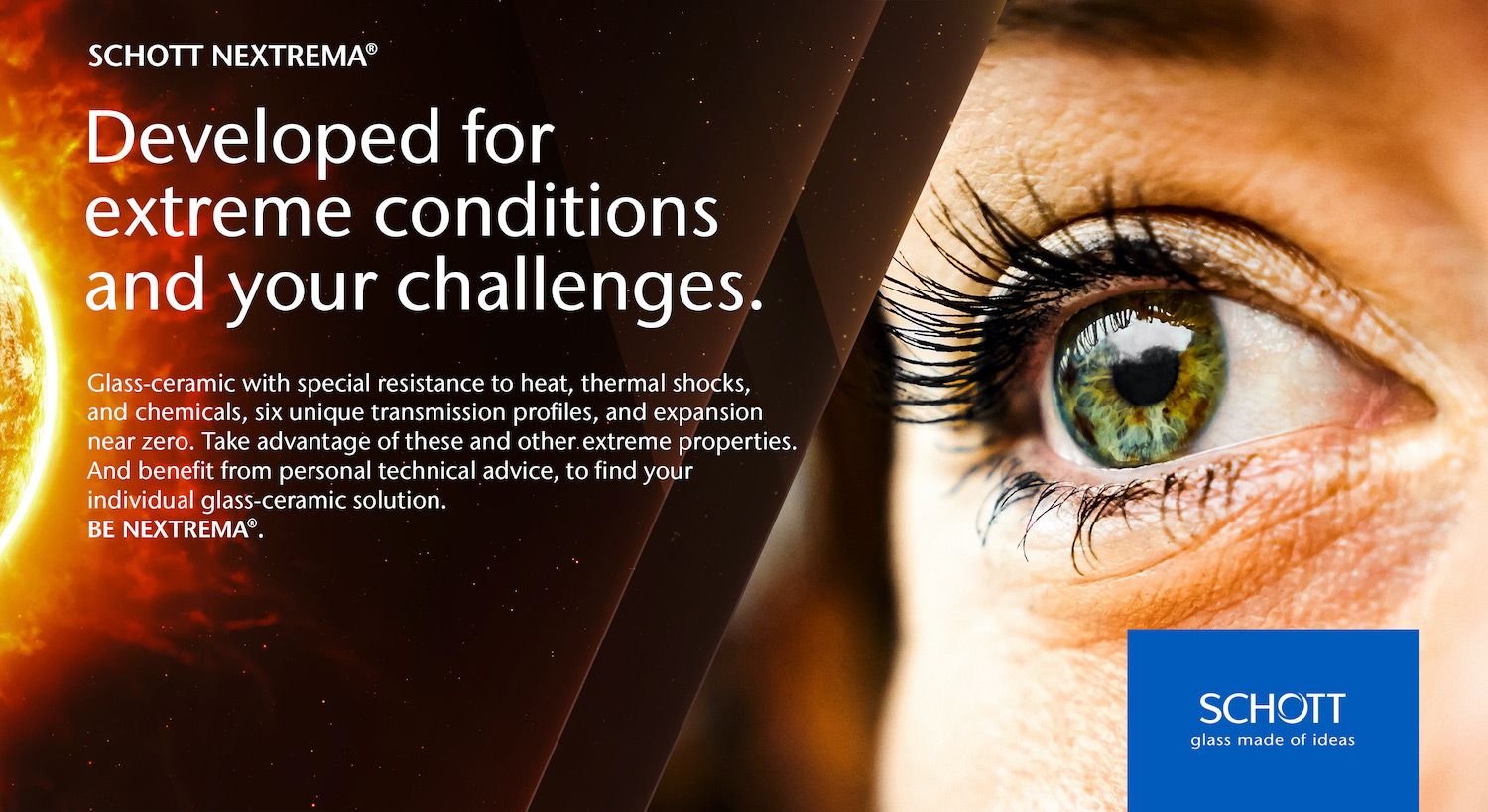 Thanks to the material's features, NEXTREMA® will be a welcome alternative for generating new product ideas and innovations.