Especially in industrial processes, reliability and material performance are key to smooth production. Technical improvements and optimization are influencing factors for success, and new materials often become a crucial factor in evaluating and developing new ways to achieve permanent enhancement.
From flat-panel displays to infrared saunas, industrial paint drying to soldering machines, patio and gastronomy, several applications require parts that are thermally conductive, robust under high temperatures and/or optically transparent.
The NEXTREMA® line of glass-ceramics from SCHOTT AG is a revolutionary solution that combines all of this and more to offer a new range of materials that are promising to displace several thermal material stalwarts.
NEXTREMA® glass-ceramics
NEXTREMA® has a number of key features that make it particularly attractive:
High thermal shock resistance - ability to withstand rapid heat changes
Broad transmission profile in the infrared - suitable for different IR transmitters
Low thermal conductivity - efficient thermal insulation
Robust surface - smooth, chemically inert and scratch-resistant.

Like all materials, the secret to these remarkable properties lie in its microstructure.
NEXTREMA® is not just a glass, it's a 'glass-ceramic'. This means that at a microscopic level, tiny ceramic crystals are sprinkled through the glass matrix creating a structure that is much more resistant to heat.
Traditional soda-lime glasses cannot withstand sudden changes in temperature. This is because the glass expands rapidly with heat causing internal stresses that ultimately shatter the glass from within.
The ceramic infusions in NEXTREMA®, however, not only suppress thermal expansion but also provide high heat conductivity ensuring that these materials can withstand huge changes in temperature. This is quantitatively presented in the figure below which plots the variation in size with temperature. Even up to 750°C, the overall thermal expansion is less than 1%.
Moreover, the transparent NEXTREMA® type provides a high transmission in the infrared part which makes it an excellent conductor of heat. This combination of properties makes it highly suitable for applications such as covers for heating elements and flat-panel display manufacturing.
In addition, the chemical inertness of glass-ceramic gives it a smooth and mechanically stable surface that resists scratches and corrosion.
Currently, NEXTREMA® is available in six varieties based on their optical transmission properties:

These six types of NEXTREMA® glass-ceramics all share high thermal shock resistance and low thermal conductivity.
The video below demonstrates the high thermal shock resistance of three NEXTREMA® types: transparent, opaque and translucent. A sheet of each of these NEXTREMA® glasses is heated in an oven to 800°C. They are then taken from the oven and submerged into cold water. A traditional glass shatters at even lower temperature differences when exposed to such an extreme variation in heat. The NEXTREMA® glasses, however, have no problem withstanding the change.

Some specific applications of NEXTREMA® are discussed in the following sections.
Flat-panel display production
Flat-panel display technologies such as AMOLED - Active Matrix Organic Light Emitting Diode - are today the chief means of producing interactive touchpads for smartphones, laptops, smartwatches, and televisions. Touch-sensitive screens are works of complex and meticulous engineering as shown in the figure below.

Credit: Wikimedia Commons
The light-emitting layer (green) consists of a large number of pixels formed by organic light-emitting diodes (OLED). The pixels are controlled by a large array of thin-film transistors (orange layer) that supply current in the correct proportion to generate light. In general, there are two transistors per pixel.
The use of transistors and organic light-emitting materials have substantially brought down the cost of displays by moving towards low cost, low power and large sizes. Currently, these devices are directly fabricated on amorphous silicon or polycrystalline silicon over plastic substrates, making these displays flexible.
NEXTREMA® as a carrier plate for AMOLED production
The fabrication process involves several heating/baking steps in an oven that need a reliable carrier plate. And this is where NEXTREMA® steps in.
NEXTREMA® glass-ceramic is an excellent carrier plate material due to its near-zero thermal expansion, high thermal shock resistance and its robustness under the high temperatures required for the AMOLED production process.
The display fabrication process involves several rapid heating and cooling steps. The glass-ceramic matrix of NEXTREMA® endow it with a microstructure that can withstand high temperatures as well as rapid changes in temperature without compromising structural integrity.
In addition, the near-zero thermal expansion ensures that the NEXTREMA® carrier plate does not change its shape during the heating process. This could otherwise result in warping of the display and subsequent losses due to scraping.
NEXTREMA® as insulation within the furnace
Specific NEXTREMA® types make a very good tiling/cladding material for AMOLED ovens.
The high thermal robustness ensures that the tiling can withstand high temperatures for a sustained duration while the near-zero thermal expansion arrests all shrinking and expansion during the heating process.
Furnaces, in general, are very corrosive environments that host highly active gaseous and ionic species. With its high chemical inertness, NEXTREMA® has no interaction with the atmosphere ensuring its continued stability and usability. Further, the non-porous surface does not accumulate dust and other contaminants making it very easy to clean.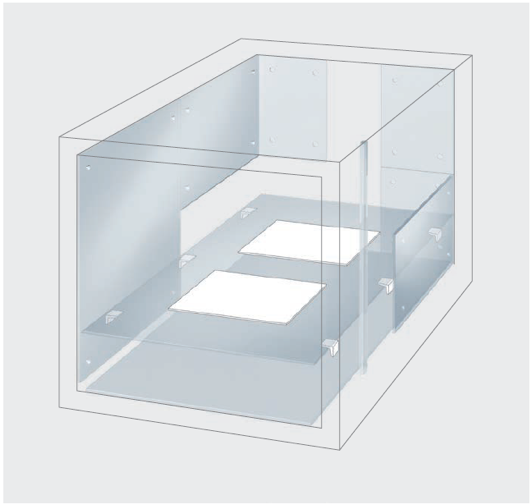 NEXTREMA® for industrial infrared heating and drying
The high transmittance of some NEXTREMA® types in the infrared region makes it a highly effective element in several infrared heating and drying processes such as industrial paint drying, food processing and pressing equipment.
These IR heaters require covers that transmit heat while protecting the heating elements from mechanical impact or environmental particles. The combination of high-temperature resistance and IR transparency makes NEXTREMA® the ideal material to be the cover of IR heating equipment.
Further, the surface is easy to clean given the non-porous smooth texture.
Especially in production surroundings, transparent NEXTREMA® is a suitable alternative to quartz glass solutions.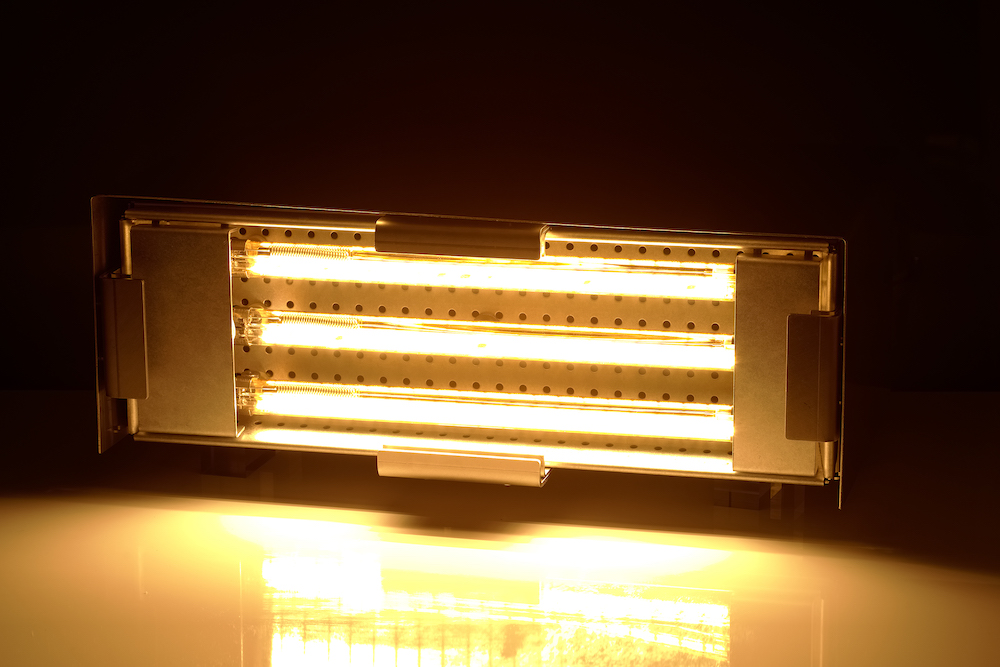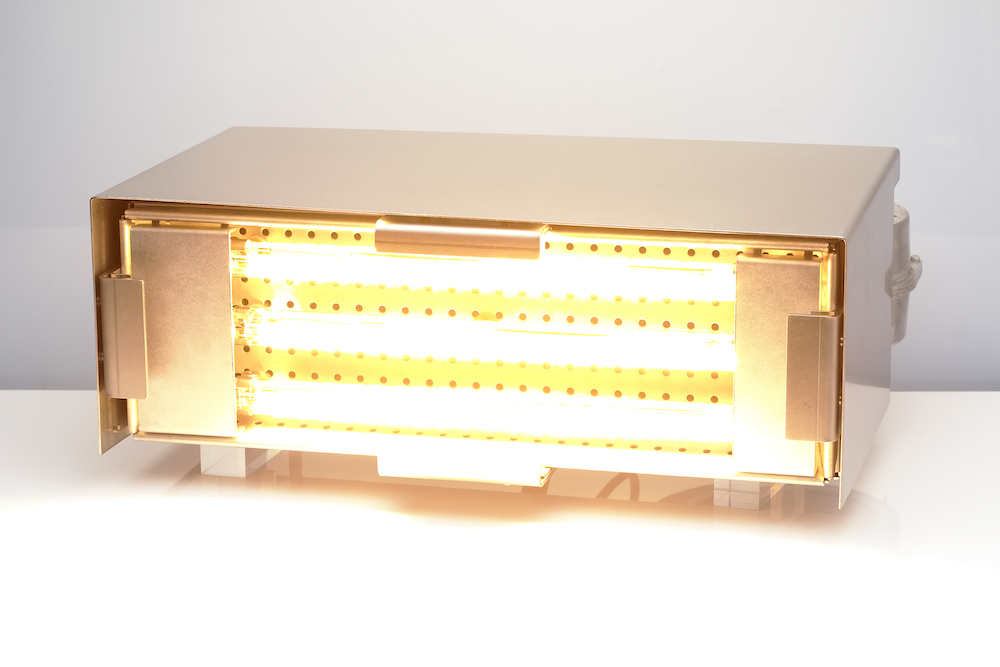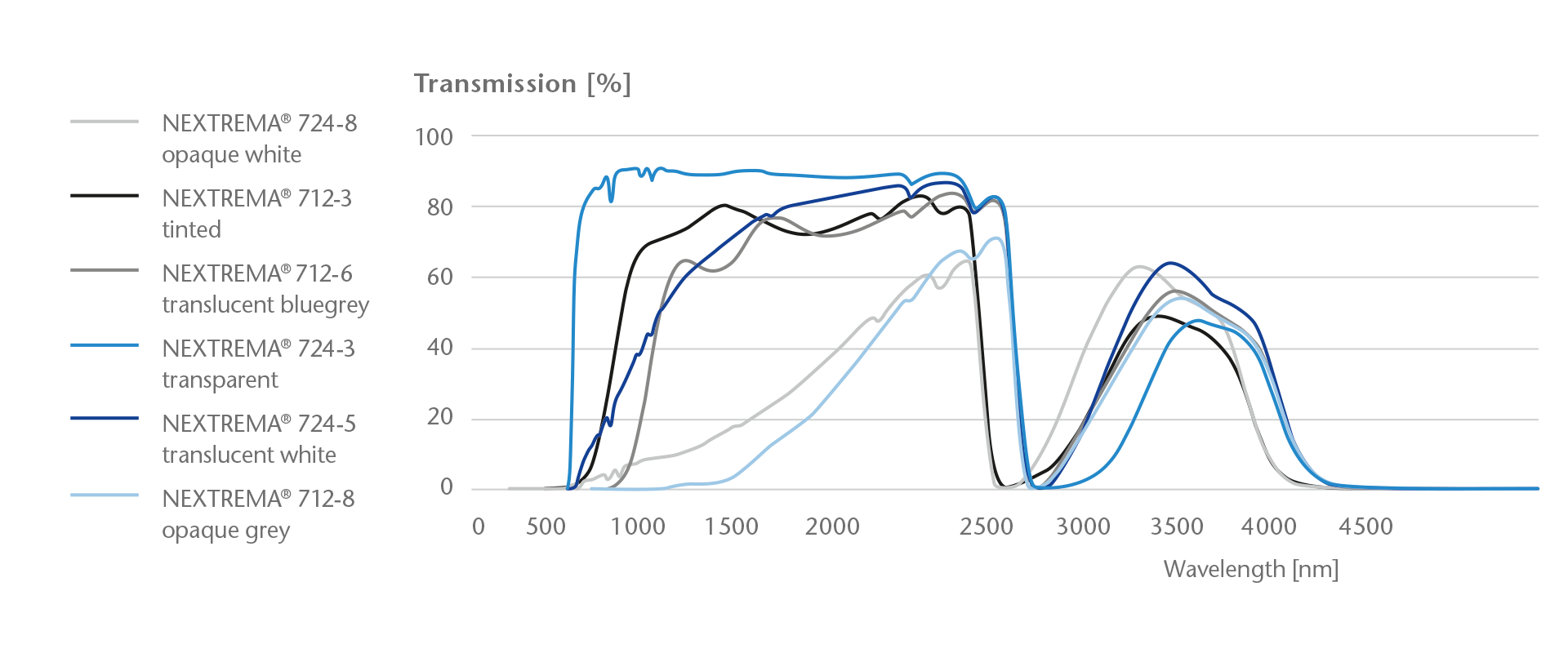 Detailed information on every NEXTREMA® type can be found here: