Closing the gap between lapping on metal plates and polishing on discs while ensuring a polished, accurate surface has been a challenge to enterprises in the machining and electronics industry. Composite polishing pads with custom features such as the IRINO-PRO-C provide a means to accomplish lapping and polishing tasks. This article will discuss the application of composite polishing pads as lapping materials and polishing pads.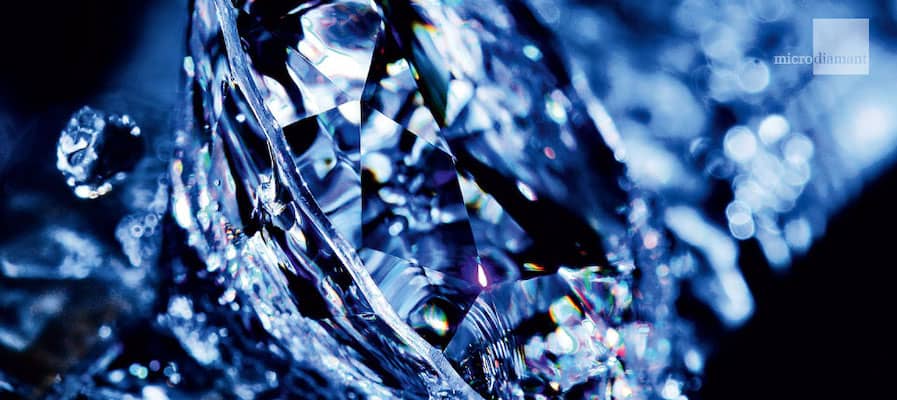 Traditionally, the lapping and polishing processes on metal plates and other materials have always been identified as separate finishing practices. Lapping generally came first, and the lapping process was believed to occur when loose grit cut through the metal's surface. Through research, it became understood that the rolling effect and kneading action of lapping was responsible for cutting through surfaces or preparing surfaces. With this understanding came the insight of combining lapping and polishing technologies into one polishing pad, and the idea of the composite polishing pad and the term lap-polishing was born.
The application of a composite polishing pad also meant that two processes became one, thus eliminating the time and cost associated with accomplishing both processes. To get the best out of the simultaneous process of lap-polishing, the right composite polishing pad must be used. In the earlier days, the use of cast iron led to chipping at the edge of the workpiece, which called for further polishing. Today, soft working materials such as cloth or plates such as hardened steel are used to execute the lapping process. While these materials work well for specific applications, such applications are limited.
Composite polishing pads like the IRINO-PRO-C are made from copper powder resin, which enables the pads to be used in a wide range of applications, lapping sapphire and soft metals to an equally high standard.
Applying composite polishing pads as lap-polishing materials
For machinists and jewellers looking to lap and polish materials such as a sapphire wafer, which is popular as an opto-mechatronic material, the choice of a polishing material must take into consideration its properties. Sapphire is known for its extreme hardness coupled with high impact strength. These special properties of the material mean it is extremely difficult to achieve good polishing results if the wrong lapping plate or material is used.
In the above scenario, sapphire cannot be processed using a diamond wheel or a standard polishing pad. A copper resin composite pad provides a better removal rate when lap-polishing sapphire wafer or any extremely hard material with low impact strength [1]. The application of a copper resin composite pad on a sapphire wafer produces a removal rate of approximately 2 μm per minute, which is relatively low compared to the removal rate of other metal plates. Despite this lower removal rate, the surface finish it provides makes it the best option for sapphire wafer lapping. It is also important to note that the application of a composite polishing plate as a lapping tool must be accomplished using a medium. Here, a medium refers to a lapping fluid or agent to ensure the repetitive lapping process is completed without damaging the metal or deforming the polishing pad.
The fine finish copper resin composite pads produce makes them the preferred sapphire wafer lapping and polishing tool. Copper resin pads enable high-precision dimensioning, enhanced parallelism, and adherence to the surface finish required for a polishing task. The IRINO-PRO-C brings the features of a copper resin polishing pad to the lap-polishing process of medium-to-hard bonding metals.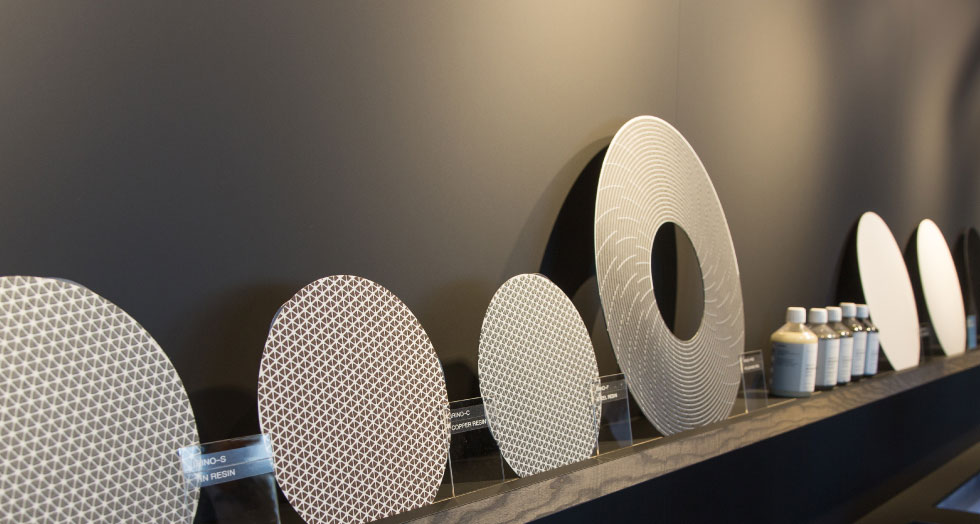 IRINO-PRO-C features and application
The IRINO-PRO-C composite polishing pad comes with a polyurethane base and self-adhesive backing, which makes it applicable to every metal carrier plate. When applied, the pad is capable of producing surface finishes as low as 1 nm Ra, which results in excellent flatness and high-precision dimensioning without rounded edges and chinks [1].
The use of water or oil-based suspensions are recommended when using the IRINO-PRO-C composite polishing pad. The pad is charged with embedded diamond particles to ensure optimal stock removal from workpieces. The composite lap-polishing pad comes in several diameters that should be chosen according to your specific requirements.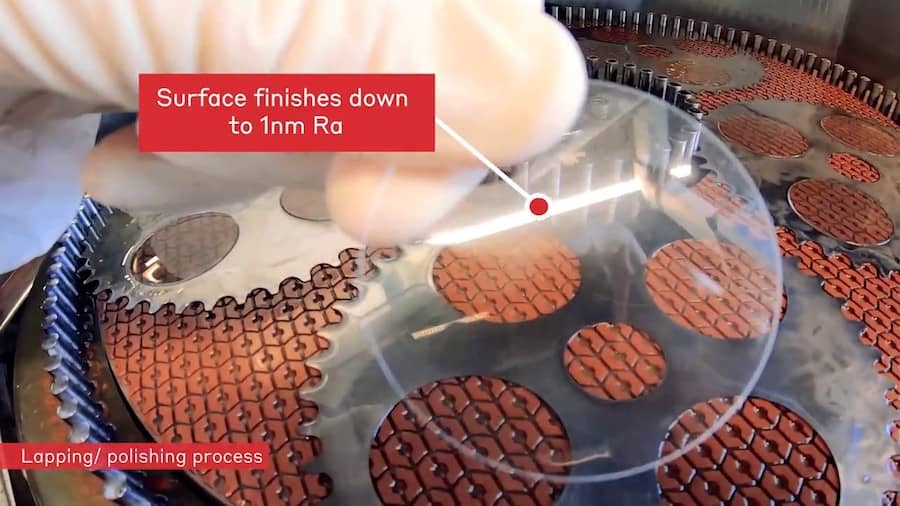 Where to find effective polishing pads
Copper resin composite polishing pads have successfully breached the gap between lapping plates and polishing plates, thus making the lap-polishing process more affordable for enterprises. The fine finish and high precision it offers means the electronics, ceramics, and optical systems/device manufacturing industries can make use of it to provide more value to their customers.
Pureon, Europe's largest diamond microniser, integrated its 6+ decades of experience in the industry into developing the IRINO-PRO-C composite polishing pad making it the best lap-polishing option available.
Visit the Pureon supplier page to learn more about the features and capabilities of their materials listed on Matmatch and to get in direct contact with its technical team.