It is impossible to imagine today's world without plastics, and they are part of our everyday life: be it in the form of packaging for food and cosmetics or the automobile. But one thing that many people don't know is that every plastic component is produced in a mold made of tool steel.
Tool steels are divided into three groups according to their working temperature - cold work, hot work and high-speed tool steel. Plastic mold steel is a special type of tool steel because it focuses on unique properties required in the application and moreover, steels from all three groups are used in this field. Approximately 30% of tool steels are used in plastic mold manufacturing. These are mainly plastic mold steels and hot work tool steels for tools and molds, e.g. for injection molding, blow molding or extrusion.
A mold for the processing of plastics is a complex tool that can be made of various components. For example, the tool steels can be used as material for mold frames or inserts for small molds or large and complex molds. The customer can choose from standard steels for a wide range of applications - such as 1.2343 (H11), 1.2344 (H13) and 1.2311 (P20) - up to steels specially designed for specific applications. Furthermore, Additive Manufacturing opens up completely new possibilities for tool and mold making.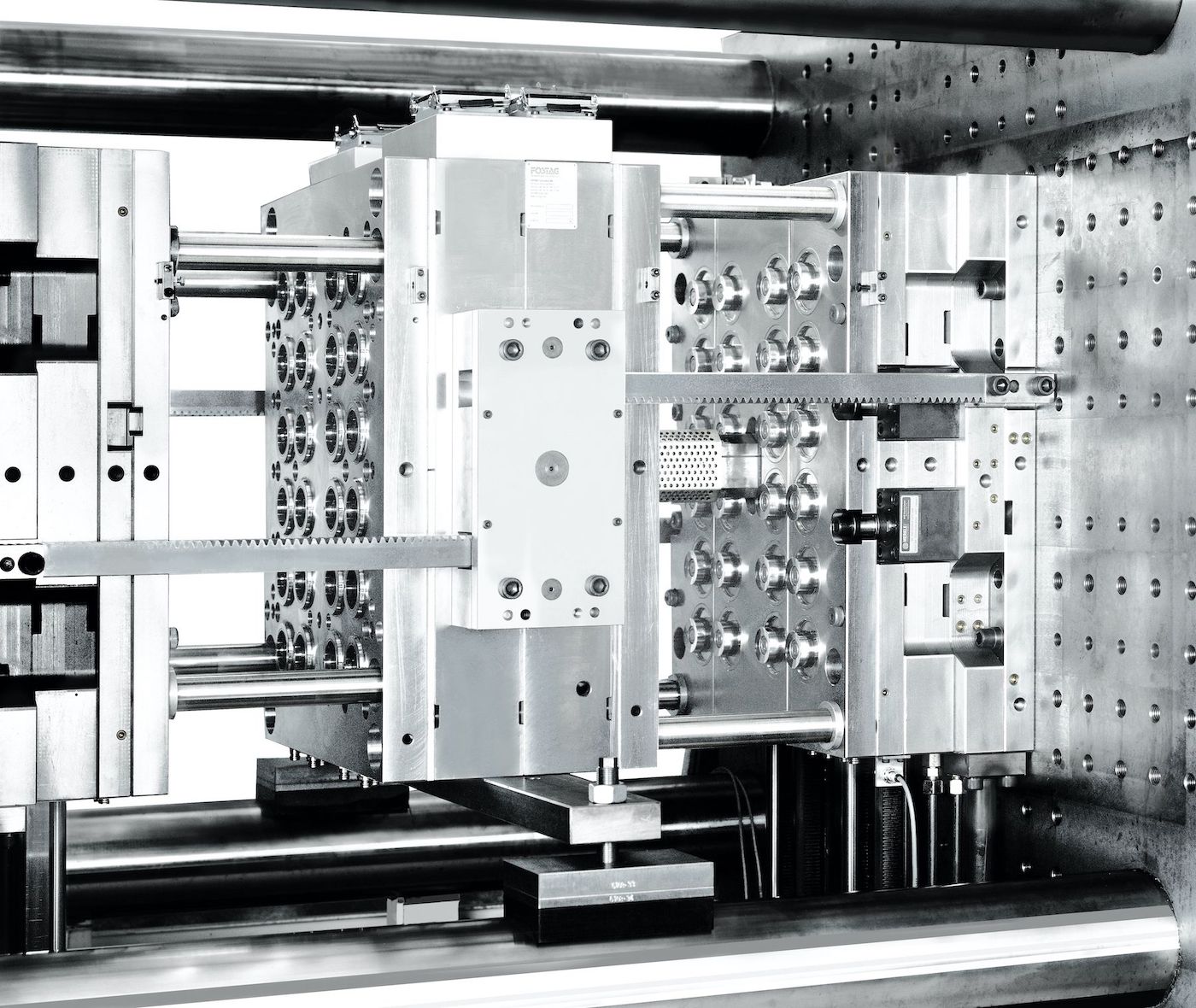 Figure 1: A mold for the processing of plastics is a complex tool that can be made of various components.
Corroplast
The current trend in plastic mold making is towards molds which are completely made of stainless steel. This is due to its resistance to condensation and waterline corrosion. One of the most important prerequisites for extending the lifetime and the serviceability of a plastic mold is incorporating an improved corrosion-resistant steel.
Corroplast is a free-machining stainless steel that addresses the extremely corrosive environment of the injection molding conditions while at the same time improving the machinability and stability of the mold steel. Especially today's mold bases are becoming extremely complex with up to 60% of material ending up in machining chips. So the machinability becomes of major importance.
The balance between machinability and corrosion resistance of Corroplast is unique compared to the majority of stainless steels. Low carbon content and optimized amounts of alloying elements like chromium, manganese and other additions play an important role in Corroplast. Several tests in laboratory conditions show that Corroplast and 1.2085 (420FM) are nearly identical in the corrosion resistance performance. Compared with 1.2085, Corroplast shows that toolmakers can achieve a noticeable increase in cost-effectiveness and productivity resulting in decreased machining costs along with shorter lead times.
Hot work tool steels - special steels for various applications
As already explained, in addition to plastic mold steels, other tool steels are also used in the plastic mold industry. The best examples are 1.2343 / 1.2344 (H11 / H13). In addition to the above-mentioned hot work tool steels, special steels which were originally developed for other applications can also be used in this area. This opens up new possibilities and potentials for tool and mold makers. In particular, this applies to the two special steels Thermodur E 40 K Superclean and Thermodur 2383 Supercool.
Thermodur E 40 K Superclean
Thermodur E 40 K Superclean is a hot work tool steel that was developed primarily for (high pressure) die casting. The steel is characterized by good high-temperature properties combined with high toughness.
The increased toughness, in particular, makes Thermodur E 40 K Superclean also interesting for the injection molding industry. In the case of very thin-walled mold inserts, the constantly repeated expansion and contraction due to process-related temperature changes can have a negative effect. The result: Fracture and thus, tool failure. The reason for this is the insufficient toughness of the tool steel. Thermodur E 40 K Superclean is a future-oriented and economical solution to this problem.
The toughness was determined according to DIN 14556 in an instrumented impact bending test on un-notched specimens at room temperature. In the impact test, Thermodur E 40 K Superclean achieved the highest toughness of 152 J, compared to the standard steels 1.2343 (136 J) and 1.2344 (92 J). These values are achieved by a reduced Si content and optimized contents of molybdenum, vanadium and chromium. Disruptive influences, such as sulfides and oxides, are removed by electro slag remelting. In combination with additional heat treatment, a high degree of purity and homogeneity of the microstructure is achieved.
Thermodur 2383 Supercool
Thermodur 2383 Supercool was primarily developed for press hardening / hot stamping tools. The steel 1.2367 is typically used for this application. The standard steel 1.2344 (H13) is also suitable for hot stamping, but this is associated with reductions in wear and heat conduction behaviour. Wear resistance and thermal conductivity are the main properties which are relevant for this process. Thermodur 2383 Supercool is a development that combines both properties in one material.
This property combination also opens up other possible applications for this special steel. The requirements in injection molding with regard to reducing cycle times are constantly increasing. In order to quickly reduce the wall temperature of the mold, materials with high thermal conductivity are required.
Thermodur 2383 Supercool, quenched and tempered to 45 HRC, has a significantly higher thermal conductivity than conventional hot work steels such as 1.2343 (H11), 1.2344 (H13) and 1.2367 with same hardness values. The maximum value of 44 W/ (m K) is reached at 100 °C. A mold insert made of this special steel can thus dissipate heat in a controlled manner within a very short time.
The potential of Thermodur 2383 Supercool was therefore investigated in more detail. The cooling process during injection molding was simulated using mold geometry data and process data. The steels 1.2343 (H11), which is comparable to 1.2344 (H13), and Thermodur 2383 Supercool were tested. In a direct comparison, Thermodur 2383 Supercool reduced the cycle time by two seconds. Accumulated over the entire service life of the mold, with a planned number of 400,000 injection molded parts, the use of Thermodur 2383 Supercool can save about 222 hours.
Additive Manufacturing
Additive Manufacturing (AM) creates new challenges for tool and mold making industry leading to a change in this field of industry. In 2013 alone, the share of AM in the toolmaking relevant application areas - prototypes, molds for metal casting, tool components - was already at about 27% in total. 3D metal printing offers advantages, especially with regard to the complexity of the molds and the location of cooling channels. AM will not replace traditional mold making, but it will improve the efficiency of production as a supporting industry. This technology can be used in different phases of the mold making process and can demonstrate its advantages there. This may include the construction of prototypes or the manufacture of cores, cavities or inserts for tools, dies and molds for the production of small series. Here, in particular, freedom of design and production time have a positive effect.

Figure 2: DEW develops alloys that can be processed via 3D printing as well as produced on a large scale via the electric arc furnace
DEW's know-how in relation to metal powders is based on years of experience in the production of powders for build-up welding. Therefore it was obvious to use this knowledge also for AM. DEW focuses on the development of the complete process chain. The customers should be involved from the very beginning: Starting with the alloy idea, through the production of the powder, to the ready-to-use component and finally to the serial production beyond AM. DEW does not see itself as a component printer, but would like to use its knowledge of materials to pick up and support the customer. For example, DEW develops alloys that can be processed via 3D printing as well as produced on a large scale via the electric arc furnace. DEW can even provide support in the field of powder recycling, since powder residues can be remelted in its own induction furnace to regain valuable raw materials. The grades relevant for toolmaking are Printdur Powderfort (~1. 2709), 2343 and 2344. In addition, the tool steels already included in the DEW portfolio are also being investigated in terms of their producibility and printability. As a result of these tests, Formadur PH X Superclean, for example, was added to the Printdur portfolio.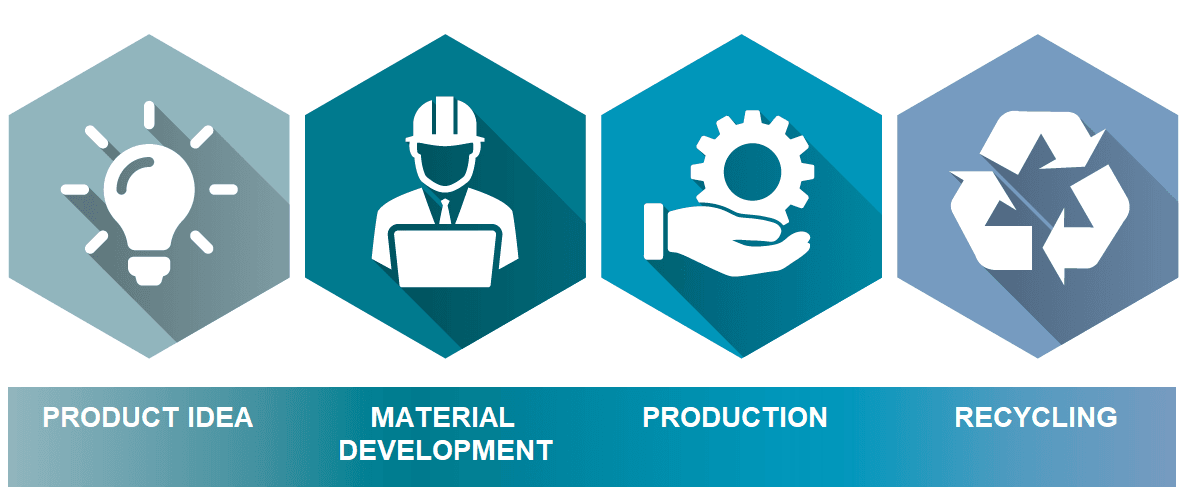 Figure 3: DEW is supporting their AM-customers through the whole process chain
About the author
During my professional career, I have had the good fortune to come into contact with various special metallic solutions. First at VDM Metals with nickel-based alloys, then at Deutsche Edelstahlwerke with a wide-ranging portfolio of engineering steels, bearing steels, stainless, acid-, and heat-resistant alloys, tool steels and special materials. In particular, tool steels are an interesting material group. The range of properties and the variety of applications are simply fascinating. These steels are the basis for many of our everyday items and therefore require a special appreciation.