Thermoplastic Elastomers (TPEs) are a class of polymeric materials that possess both thermoplastic and elastomeric properties. The combined advantages of the mechanical elasticity of elastomers with the ease of processing of thermoplastics have made TPEs ideal materials in a myriad of applications. In particular, this desirable combination of technological properties, along with TPEs biocompatibility, has made them well-suited for the medical industry.
TPEs can easily replace common materials used in the medical industry that are made of allergens, such as latex, and can help avoid potential environmental pollutants, such as polyvinyl chloride (PVC), phthalates, and BPA (bisphenol A).
Key benefits of medical-grade TPEs in the medical industry:
TPEs are biocompatible and have irritation-free characteristics
TPEs are safe and compliant with cytotoxicity requirements
TPEs are completely recyclable with low energy consumption and minimal waste
TPEs have excellent barrier properties enabling their use in applications that require impermeability to air and moisture
TPEs are primary alternatives to common materials in the medical industry, like latex and PVC
TPEs are sterilizable by autoclave, ethylene oxide and gamma radiation
TPEs are cost-effective and offer high flexibility in design and manufacturing
TPEs have high purity reflected by the low levels of extractable compounds
TPEs can be easily processed by the conventional injection molding, blow molding, and extrusion processing methods while maintaining their quality
TPEs are translucent and offer attractive aesthetic features
The PHOENIX™ series of TPEs from Phon Tech is a family of fully saturated styrene block copolymers, available in a wide range of colors and Shore hardness grades. They are 100% recyclable and environmentally-friendly. They can be sterilized by autoclave, ethylene oxide and gamma radiation for medical use.
TPEs' use in medical applications has been on the rise because of the significant benefits they provide, particularly in terms of hygiene, safety, and biocompatibility. From syringe gaskets to medical tubes and masks, TPEs have proven to be an adequate material of choice in medical practice.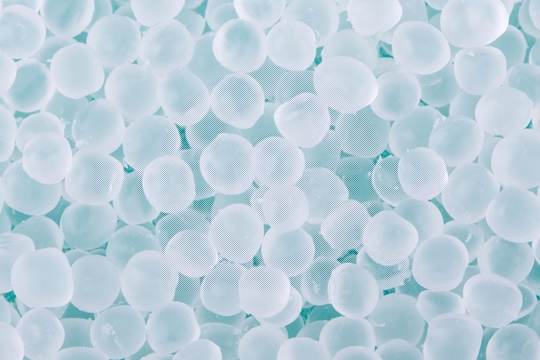 Syringe Gaskets
PHOENIX™ 07572 is a fully hydrogenated SEBS (Styrene Ethylene Butylene Styrene) black-colored polymer compound. Its applications can be found in syringe plungers, forming a leakproof seal with the syringe barrel. The elasticity ensures no backflow against the sides of the syringe, and the material does not succumb easily to pressure as the plunger is pushed through the barrel for accurate dosage administration. The anti-stick and anti-slip properties allow for a smooth injection process. These properties are retained as the material handles a variety of fluids at different viscosities and chemical compositions of fluids used in healthcare. In cytotoxicity tests, the Phoenix™ 07 series have tested negative in L-929 fibroblast cells. This TPE undergoes sterilization by Ethylene Oxide (EtO) for medical use.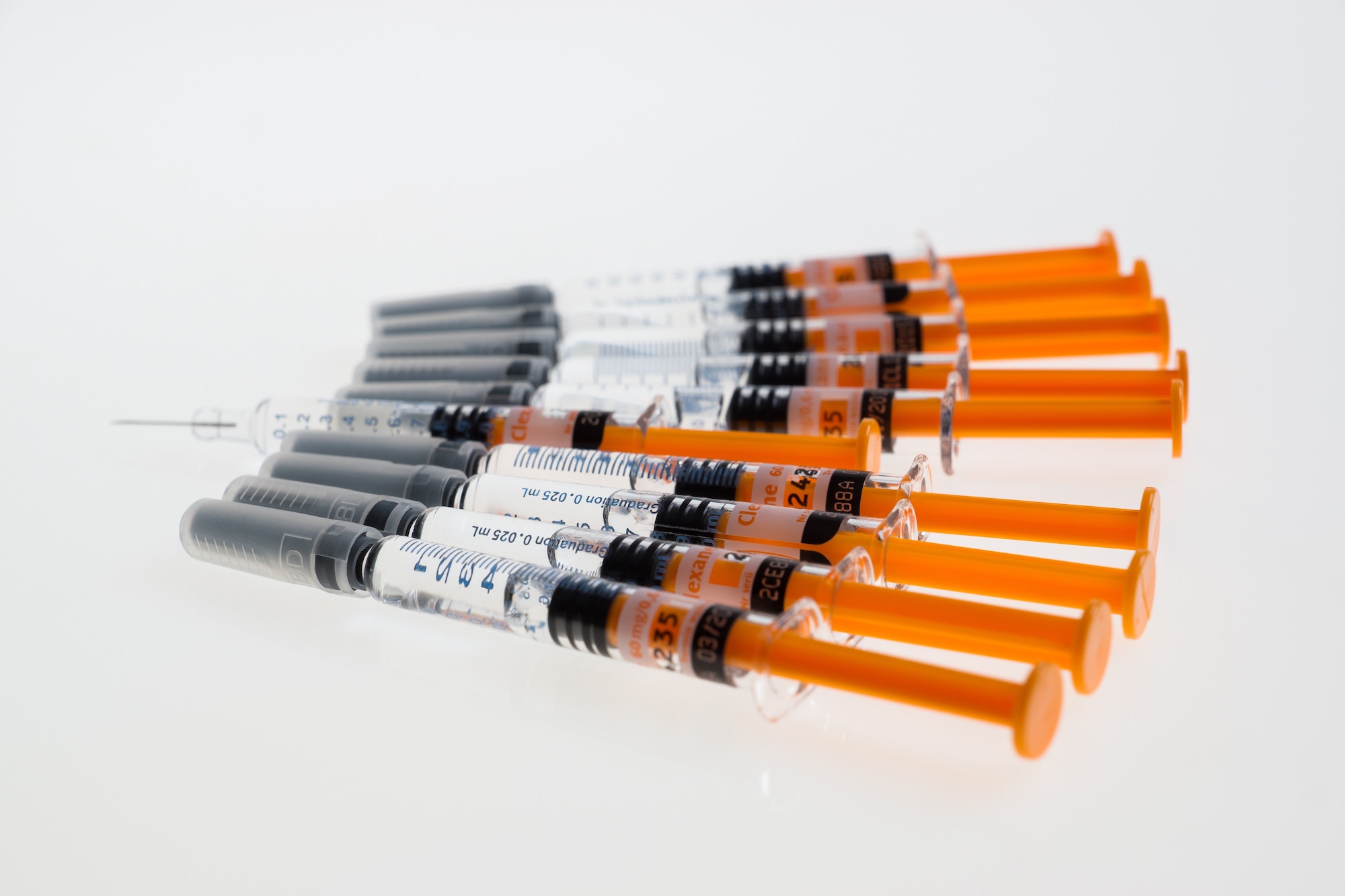 Medical tubes
Phoenix™ 04604 and Phoenix™ 04704 are translucent TPEs and SEBS-based polymers. They are high-resilience grades with a low melt flow index (MFI). The excellent elongation and elasticity offer good kink resistance for free flow of fluids and gases for use in medical tubes. The translucency allows for good visibility through the tubes. These products meet FDA requirements and are PVC and latex-free.
Additionally, they are compliant with the Restriction of Hazardous Substances (RoHS) directive and conform to ISO10993-5 and ISO 10993-10. In toxicity tests, they induce no cytotoxic effects on L-929 fibroblast cells. In skin sensitisation and irritation tests performed on living mammals, the Phoenix™ 04 series have tested as negative, thus guaranteeing biocompatibility.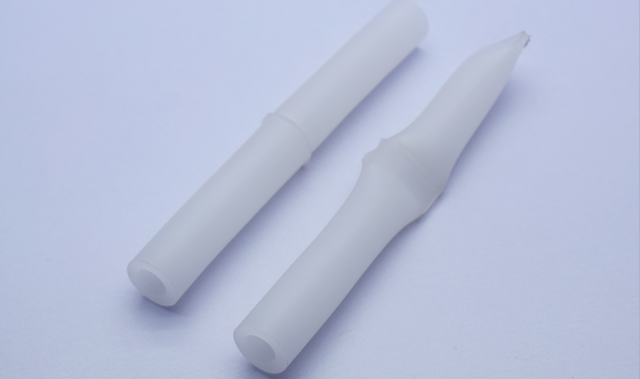 Uterine Balloon Tamponades
The tested and certified biocompatibility of the Phoenix™ 04 Series has naturally translated into being ideal TPE materials for more intimate applications in the medical field, such as the choice material in uterine balloon tamponades (UBTs).
UBTs are recommended by the World Health Organisation (WHO) as a second-line treatment for postpartum hemorrhage (PPH), which is the leading cause of mortality in mothers after childbirth. In developing countries where access to health care is limited, UBTs can help preventable deaths by providing early treatment in stopping postpartum bleeding. The flexibility, durability and kink resistance of this TPE material is essential for a comfortable fit when inserted inside the body and makes up the tube and balloon components in UBTs.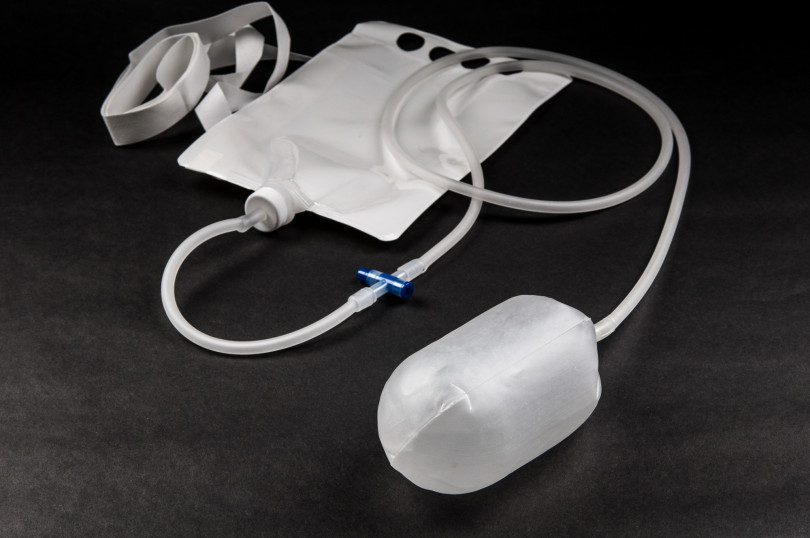 Oxygen Masks
The Phoenix™ 01 series are fully hydrogenated SEBS and transparent polymers with excellent elastic properties. These properties allow for a comfortable fit as oxygen masks, gently molding to the natural facial curvature without feeling too stiff and unyielding. At the same time, they are not so elastic that they collapse with the pressure differentials within the internal atmosphere.
The cushion around the oxygen mask provides a seal to minimize gas exchange with the outside environment. The transparency allows for full visibility, and thus, the recipient may be closely monitored. The Phoenix™ 01 series is RoHS compliant and conforms to FDA requirements.