Maraging steels are ultra-high-strength steel alloys, a special class of low-carbon steel, that exhibit superior strength and toughness compared to most other steels, yet have a similar ductility. 'Maraging' is a term derived from martensitic and ageing, referring to the process by which the steel is strengthened.
Maraging steel differs from other steel alloys in that it is not hardened by the presence of carbon but by the precipitation of a special selection of other intermetallic compounds. The absence of carbon and the use of intermetallic precipitation allows maraging steel to achieve combinations of high strength and toughness while maintaining relatively high ductility [2]. The term maraging is derived from the martensite age-hardening process that takes place in the absence of carbon in a martensite matrix [3]. Maraging steels are widely used in the aerospace industry as well as parts for tools and weapons [4].
Here, you will learn about:
The composition and grades of maraging steel

The properties of maraging steel

The processing of maraging steel

The applications of maraging steel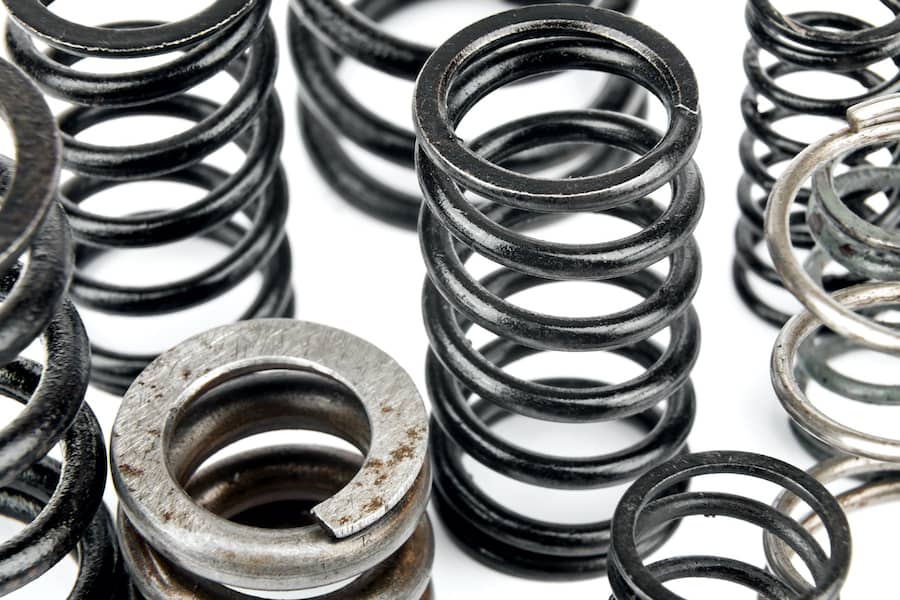 Composition and grades of maraging steel
Maraging steel grades are named according to their nominal yield strength in thousands of pounds per square inch (ksi). The maraging steels available commercially are designed to provide specific yield strengths that range from 1,030 to 2,040 MPa (150 to 350 ksi). Some maraging steels achieve yield strengths up to 3,450 MPa (500 ksi) or higher [3].
The chemical composition of maraging steel is generally high in nickel, cobalt, and molybdenum. It is interesting to note that carbon content in the composition is considered an impurity in these alloys and is generally kept to values of less than 0.03 per cent. Some of the most common grades of maraging steel alloys are presented in the table below. Note that the steel designation includes the yield strength in parenthesis (in units of ksi) [3].
Table 1. Different maraging steel grades and their composition.
Grade

Composition (%) (1)

Ni

Mo

Co

Ti

Al

18

3.3

8.5

0.2

0.1

18

5.0

8.5

0.4

0.1

18

5.0

9.0

0.7

0.1

18

4.2(2)

12.5

1.6

0.1

18Ni(Cast)

17

4.6

10.0

0.3

0.1

12-5-3(180)(3)

12

3.0

--

0.2

0.1

Notes:

(1) All grades have a maximum content of 0.03% C

(2) Some manufacturers use the combination of 4.8% Mo and 1.4 % Ti

(3) Contains 5% Cr
Variations of maraging steel grades developed include:
Stainless grades

Additional cast grades

Additional strength levels

Cobalt-free and low-cobalt grades

Special grades for heavy sections

Grades with superior magnetic characteristics
Properties of maraging steels
Some of the most advantageous properties of maraging steels include:
Typical physical and thermal property values of the standard 18 Ni (18% Nickel) maraging steels are presented in the tables below.
Table 2. Physical and thermal properties of 18 Ni Maraging Steel
18 Ni Maraging Steel

Property

Value

Density

8.2 g/cm3 at 20°C

1.3x10-5/K at 20°C

Melting point

1425 -1505 °C

440 J/(kg*K) at 20°C

20-25 W/(m*K) at 20°C
Table 3. Mechanical properties of different 18 Ni maraging steel grades.
Grade

MPa (ksi)

MPa (ksi)

2 in or 50 mm (%)

(%)

Heat Treatment(1)

1500 (218)

1400 (203)

10

60

A

1800 (260)

1700 (274)

8

55

A

2050 (297)

2000 (290)

7

40

A

2450 (355)

2400 (348)

6

25

B

18Ni(Cast)

1750 (255)

1650 (240)

8

35

Cobalt-free

200/250/300

1895 (275)

1825 (265)

11.5

58.5

C

(1) Heat treatments:

A: at 815°C for 1 hour and 480°C for 3 hours,

B: at 815°C for 1 hour and 480°C for 12 hours,

C: at 815°C for 1 hour and 480°C for 5 hours.
Production and processing of maraging steel
As the name (martensitic + ageing) suggests, the key step in the production of maraging steel is the ageing (or heat treatment). This involves heating the steel to a temperature of approximately 1560 °F (850 °C) in order to form a fully austenitic phase. This is followed by a slow cooling that allows the formation of a martensitic microstructure. From these two phases, ferrite and pearlite are produced and the martensite is formed after rapid cooling by quenching in water or oil. This soft martensitic structure is responsible for the high ductility and toughness of the maraging steel. The final stage following the quenching is the strengthening by thermal ageing, where the maraging steel is heated to temperatures between 895 °F (480 °C) and 930 °F (500 °C) for several hours [4].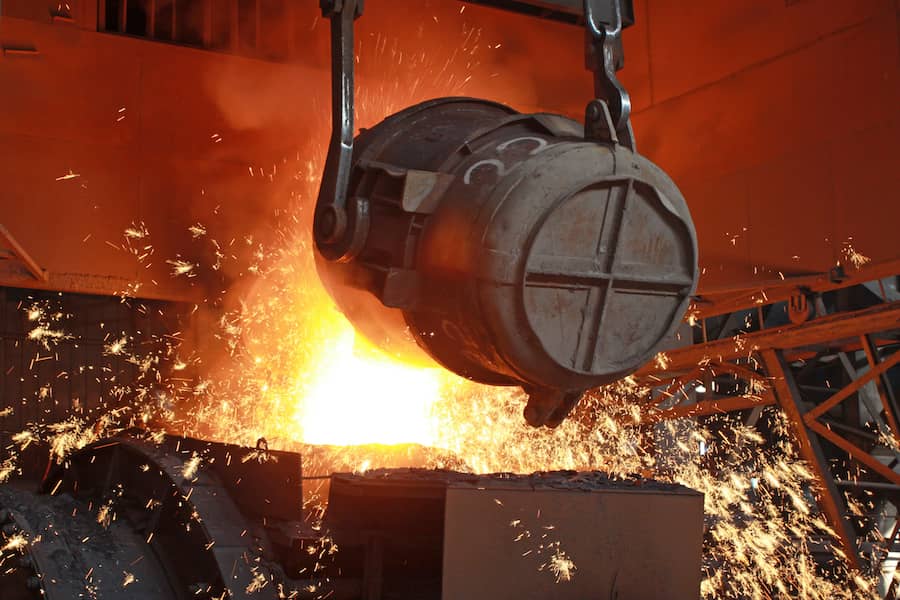 Applications of maraging steel
Maraging steels are used in aircraft and other industrial applications that require materials with a high strength-to-weight ratio. Some of the most common applications of maraging steels are listed in the table below [1].
Table 4. Different application areas of maraging steels.
Production tools

Aerospace and aircraft parts

Aluminium and zinc dies

Casting and forging dies

Carbide die holders

Extrusion press rams, dies, and containers

Gears for machine tools

Index plates

Pistons

Springs

Stub shafts

Cold reducing mandrels

Anchor rails

Arresting hooks

Gimbal ring pivots

Rocket motor cases

Load cells

Shock absorbers for lunar rover

Universal flexures

Military

Others

Cannon recoil springs

Lightweight portable military bridges

Rocket motor cases

Auto-racing car parts (rods, shafts, gears)

Uranium enrichment plants parts (rotors, shafts)

Cable sockets

Hydraulic hoses

Pump impellers and casings

Tensile test equipment

Rotors for ultracentrifuges
Due to their properties and wide range of applications, including widespread use in the aerospace industry, maraging steels have recently been demonstrated to be suitable for the fabrication of parts via 3D printing [5].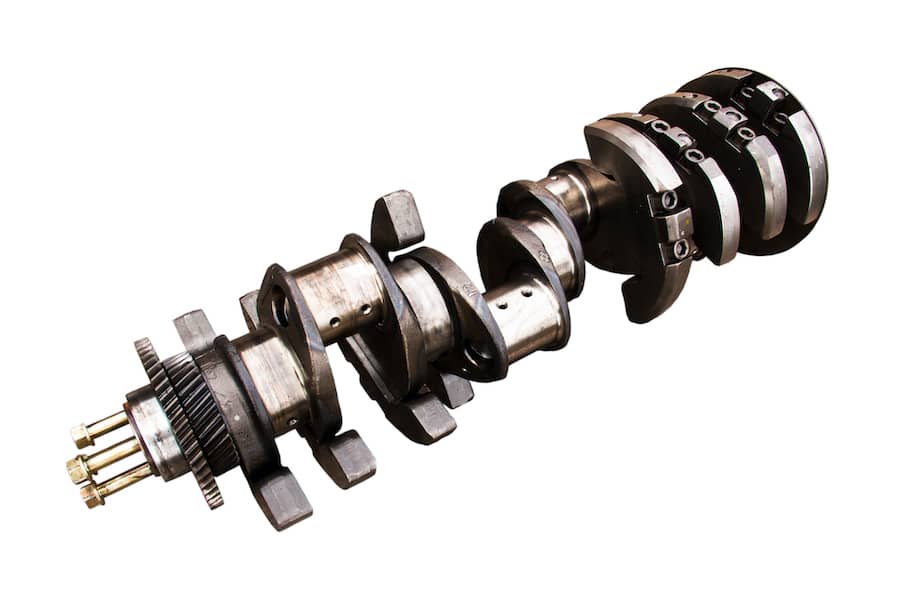 [1] Habiby, F., ul Haq, A., and Khan, A.Q, 1994, The Properties and Application of 18% Nickel Maraging Steels, Technology Review, Vol 9, p. 246-252
[2] Sha, W. and Guo, Z. 2009, Maraging steels: Modelling of microstructure, properties, and applications, Woodhead Publishing Limited, Cambridge, UK
[3] Davis, J., 1995, "Tool Materials", ASM Specialty Handbook, ASM International, [Online]
[4] Mouritz, A.P., 2012, Introduction to Aerospace Materials, Woodhead Publishing, [Online]
[5] Strakosova, A., Kubásek, J., Michalcová, A., Pr ˚uša, F., Vojtech, D., and Dvorsky, D., 2019, High Strength X3NiCoMoTi 18-9-5 Maraging Steel Prepared by Selective Laser Melting from Atomized Powder, Materials, vol 12, No. 4174