When it comes to finding a supplier of stainless steel, the first thing is to know what you need. Suppliers specialise in various forms of steel, which can be optimised for certain applications or delivery forms. These are usually laid out in industry standards and grades. After that, you need a supplier who will deliver to your geographical location. Finally, knowing the rough quantity is also an important factor. Matmatch makes it easy to find and compare steel suppliers based on the criteria most important to you.
Here we bring you an introduction to some of Europe's leading suppliers of stainless steel, including Sandvik, Deutsche Edelstahlwerke, Salomon's Metalen, and Sverdrup Steel.
Sandvik Materials Technology
Sandvik Materials Technology is one of the world's leading providers of advanced stainless steels and special alloys as well as products for industrial heating. Based in Sweden but with a global footprint, the company was founded more than 150 years ago and today offers a wide variety of high-performance stainless steels. Their materials often exceed the performance of similar standard stainless steels.
For example, their Sanicro® range of high-alloy austenitic stainless steels are used in a wide range of wet-corrosive environments and high-temperature applications.
Sandvik also offer technical material consultations and advice to their customers.
Browse Sandvik stainless steels here and find out more on their company page.
Deutsche Edelstahlwerke (DEW)
Deutsche Edelstahlwerke (DEW) of the Schmolz + Bickenbach group was founded in 2016 and is headquartered in Witten, Germany. It is one of the world's leading producers and processors of special steel long products. DEW develops innovative, individual special steel solutions for complex high-tech applications and offers services ranging from steelmaking to extensive steel processing and steel finishing.
Their stainless, acid-resistant and heat-resistant steels are in demand for applications where steel is exposed to natural forces or corrosion (such as in drilling rigs or in chemical plants), as they meet the highest technical requirements for superior resistance to corrosive and mechanical loads, high strength and elongation values, and high-temperature resistance. 
Their delivery program includes austenitic, ferritic, martensitic, duplex, heat-resistant, non-magnetisable, and valve steels with over 49 different products in this area. Special focus is given to the development of their steels which are used in industries such as automotive, chemical, engineering, food, energy, medical, transportation, aerospace, and mining.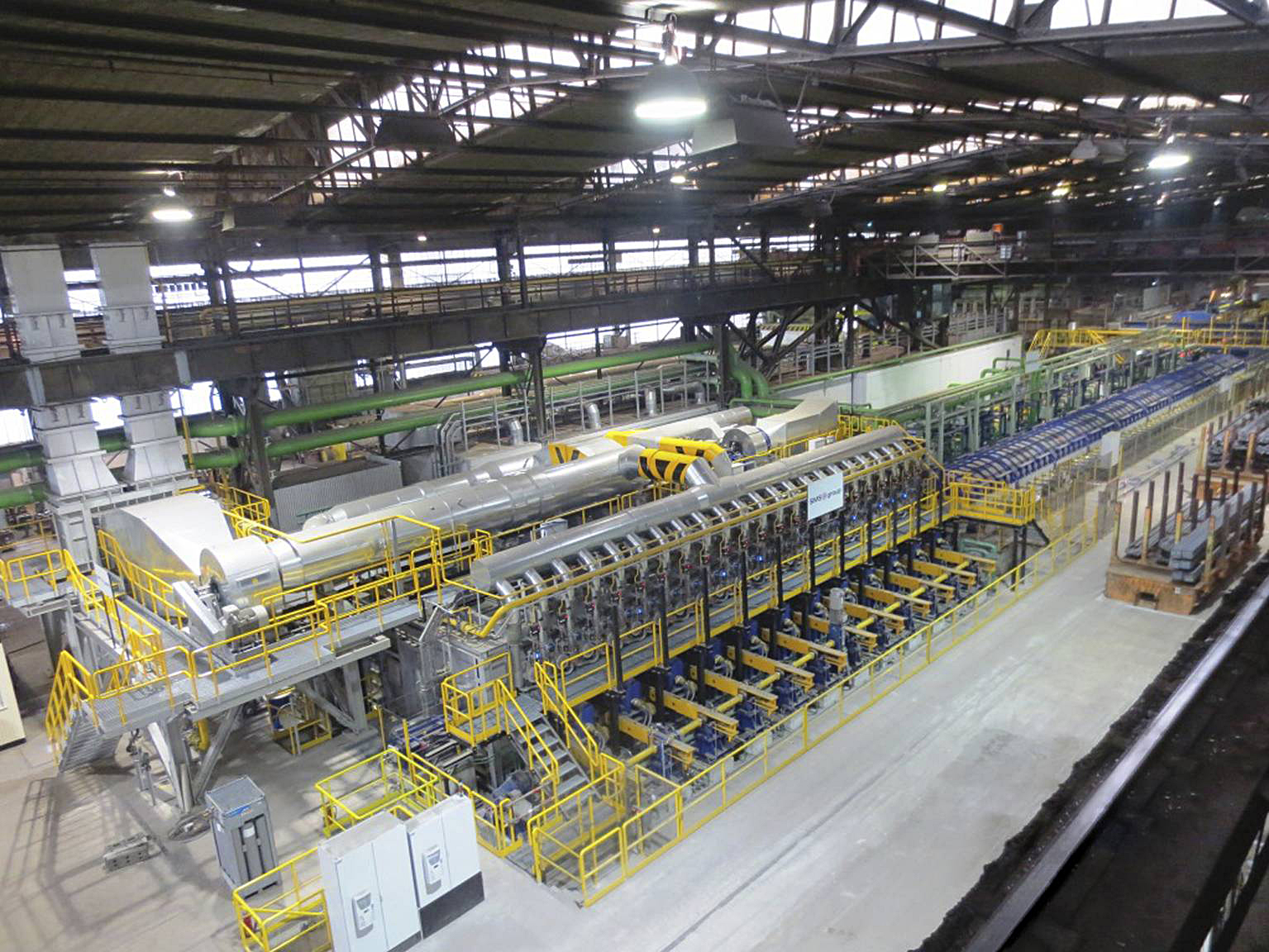 Sverdrup Steel
Sverdrup Steel was founded in 1992 and is headquartered in Stavanger, Norway. They are a global supplier of high-performance stainless steel products and have facilities in Norway, Denmark, Sweden, Finland, United Kingdom, Germany, and Korea. Their products are exported to more than 60 countries around the globe. Their stainless steel products are classified in three major categories: Duplex/Super Duplex Stainless Steel, Austenitic Stainless Steel, and Martensitic Stainless Steel.
Their Duplex/Super Duplex Stainless Steels are characterised by high mechanical strength and superior resistance to both localised and uniform corrosion, especially stress corrosion, erosion-corrosion, and corrosion fatigue. They find their applications in oil and gas, hydropower, pressure vessels, pulp and paper, structural components, and chemical tankers.
Sverdrup Steel's austenitic stainless steels are characterised by improved machinability and good resistance to atmospheric corrosion, organic and inorganic chemicals, oxidising acids and caustic solutions at moderate temperatures. They find their applications in the chemical industry, food industry, pulp and paper industry, and nuclear industry.
Sverdrup Steel's martensitic stainless steels combine high strength and hardness values with moderate corrosion resistance and are used in chemical, petrochemical, paper, and general metalworking industries.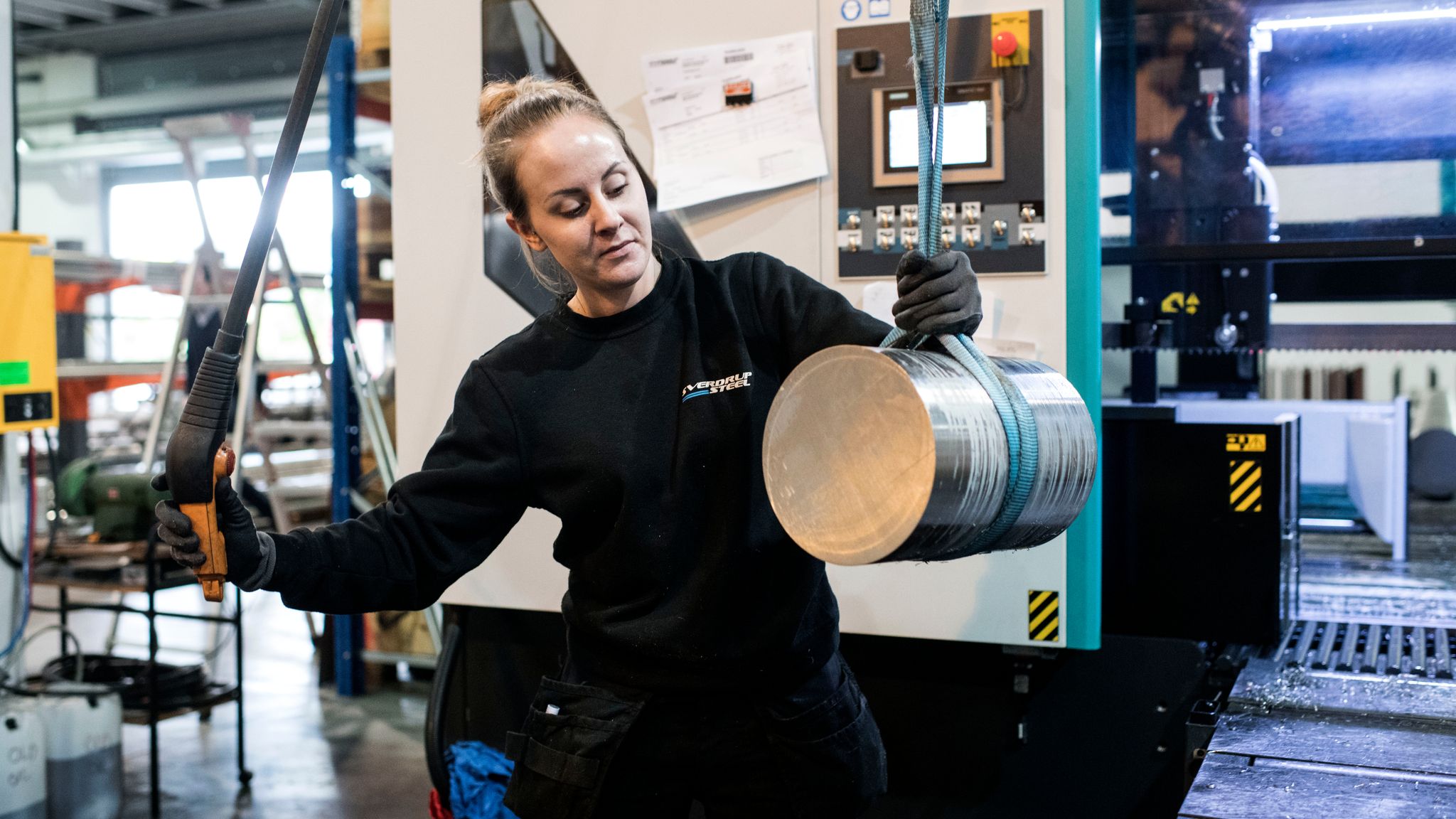 Salomon's Metalen
Salomon's Metalen is a mining & metals company headquartered in Groningen, Netherlands. They have been supplying products of different metals and alloys in almost any desired thickness, shape, size, length and quantity for over 45 years. Their products range from mesh and capillary tube to plate and tube, from aluminium and Hastelloy to stainless steel and zirconium.
By delivering guaranteed quality, they have built up a strong customer base in the Netherlands and beyond. They offer different grades of stainless steel in the form of tubes (capillary tube, seamless and welded pipe), threads (soft AISI 304, 316 wire and spring wire AISI 302), fittings (threaded fitting, flange, ball valves, welding fittings, pipe brackets, and cutting ring fittings), foils (AISI 304 - 316 L - 321- 310 foil and AISI 301 spring band), among other forms. They also offer heat resistant AISI (S) stainless steels in the form of tubes, plates, and round rods.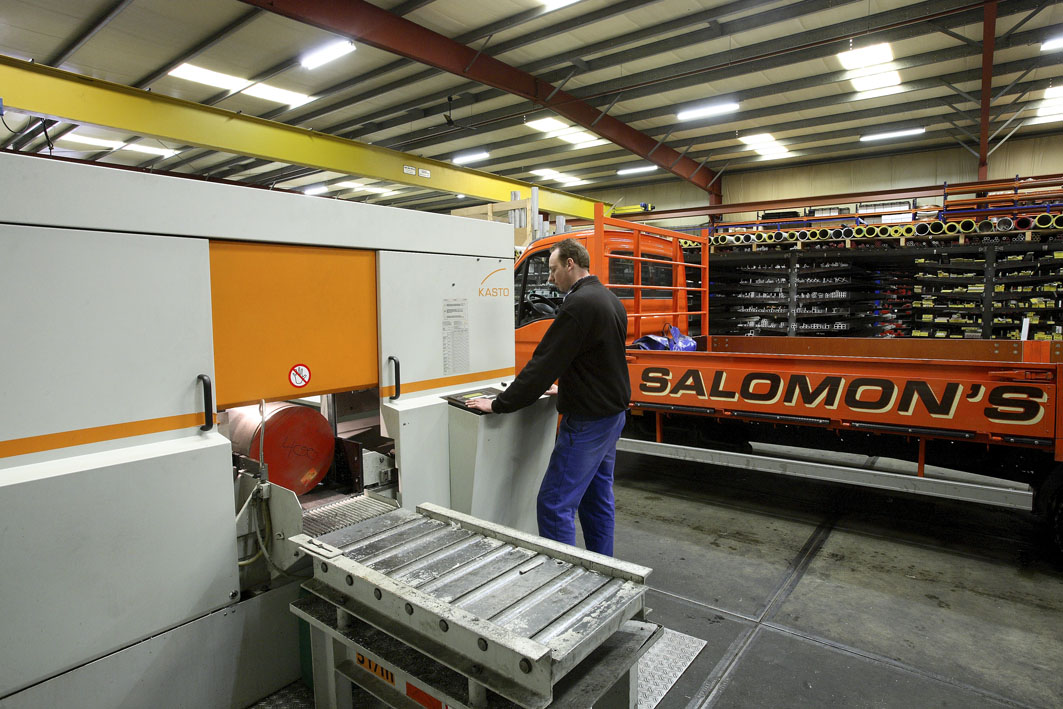 Other notable suppliers
Sandvik Materials Technology, part of the Swedish Sandvik group, are a manufacturer of advanced stainless steel and special alloys.
HSM Stahl- und Metallhandel are a German-based supplier of high performance materials including stainless steel.
Based in the UK, Columbia Metals are a leading stockholder of alloys including some widely-used stainless steel grades such as 17-4PH and Grade 310.
Acciai Vender, Acerinox, and Outokumpu Steel Company are other notable stainless steel suppliers in Europe with different market focuses and assortment of products.
Acciai Vender is an Italian stainless steel company founded in 1976. It is specialised in the distribution and transformation of stainless steel and delivers a wide range of products in different sizes and forms, including sheets and coils, cold- and hot-rolled, to the Italian and European market. These products primarily cater to food industries machinery, industrial kitchens, fabrication, and architectural applications.
Acerinox was founded in 1970 and is headquartered in Madrid, Spain. They are specialised in primarily flat (billet, coil, circle, sheet, plate, and slab) and long (angle, bar, wire, coil, and rod), stainless steel products. They have a strong global presence with several factories and companies located in different countries on several continents. With this extensive global network, Acerinox's products are delivered to more than 80 countries.
Outokumpu Steel Company, founded in 1932 and headquartered in Helsinki, Finland, offers recyclable, highly durable, and corrosion-resistant stainless steel products for environments ranging from mildly to highly corrosive. Over 85% of their stainless steel products are made from recycled material. These stainless steel products are used in bridges, façades, interior cladding, automotive engines, tank containers, ships, and other areas where low weight, high strength and excellent corrosion resistance are required [12].
You can explore the full range of stainless steel suppliers on Matmatch here.
Impact of Stainless Steel Companies and the Economy
Stainless steel manufacturers make up a significant portion of the European economy, with some 500 production sites spread across 23 EU countries. The EU is a major producer of steel in the world, second only to China. Numerous industries are closely linked to and dependent on the steel industry, chief among them the automotive, construction, electronics, and energy industries.
The versatility of stainless steel lends itself to a wide range of essential end products spanning from small-sized parts in nuts and bolts to large-sized building support structures and scaffolding. As advances in steel technologies evolve to meet consumer demands, steel companies are constantly adapting to offer innovative solutions. Each of the suppliers listed above occupies a special place in the industry, whether they offer more specialised steels for niche applications or steels for broader applications, contributing greatly to an indispensable part of the EU economy.
Written in collaboration with Jay Amrish Desai, PhD in Materials Science and Engineering.